Tokyo Olympics 2020 champions sustainability in many ways.
Slow progress is still progress, they say. Hence, it is always possible regardless of its amount. Sustainable Development Goals already reached thousands of people and its progression is admirable. By bringing together respective businesses, government agencies, institutions, and even media into this endeavor, could really create greater change or even beyond than it was before.
Unfortunately, just like the saying goes, "calm before the storm". And whilst Sustainable Development Goals already progressed slowly in the past years, unprecedented times like the current COVID-19 pandemic happened. It reshuffled our priorities. It even revoked dozens of opportunities that could have been better done physically than online. But, do we have a choice? None. Contrarily, amidst the threats of this global crisis, we cannot simply reset our buttons and begin at ease. Consequently, our responsibility towards our environment shouldn't be compromised.
With that said, despite shifting into the online setup – although a face-to-face action would be better – our responsibility towards the environment should still be at the number one spot of our priorities. This is why world-known activities and even local ones had to adjust yet still did not compromise sustainability. Take, for example, the Tokyo Olympics 2020.
As the hype towards the victors of different games is its finest, another thing that is worth the hype is, for the lack of a better term, less acknowledged. Tokyo Olympics is sustainable.
This year's host for the Olympics is one of many countries wherein sustainability has been achieved slowly – Japan. Japan is a nation known for its world-class facilities and reverence for nature. Its Shinto religion ensures its harmonious relationship with the environment. So it is expected for this country to perform well as the host for the Olympics. Perhaps many watchers focus more on the games. But it is necessary to highlight how Japan spotlighted sustainability at the 2020 Olympic Games. For starters, event podiums are 3-D printed from recycled plastics. And Japan gave innovative medals made from recycled e-waste. Then athletes slept on beds made from recycled cardboard.
The Tokyo Olympics 2020 is one of the largest sporting events that has been making it through the headlines lately. If it weren't for the pandemic, it would have been packed with thousands and perhaps millions of supporters. Regardless of the lack of spectators, the world is watching the Olympics. Tokyo implemented the Summer Olympics with sustainability as their priority. Their motto is "Be better, together –  for the planet and the people".
The International Olympics Committee and Tokyo aim to conduct the Games sustainably. And contribute to the United Nations' Sustainable Development Goals.
They want to deliver a sustainable event and introduce solution models which will help attain global sustainability. Tokyo 2020 aims to establish a sustainable reputation that will be carried to future Olympics.
How Tokyo Strived To Make The Olympics Sustainable
The Government of Japan and Tokyo made several efforts on sustainability before and during the Games.
Fighting Climate Change
In 2016, where the Olympics was held in Rio de Janeiro, there were an estimated 4.5 million tons of carbon emissions. So when Tokyo became the host for the next Summer Olympics, they highlighted reducing carbon emissions as the main goal. They named their goal with "Zero Carbon". Its goal in reducing carbon emissions is in connection with their generated preparations and actual operation for the different games and activities. They use renewable energy and reduce consumption.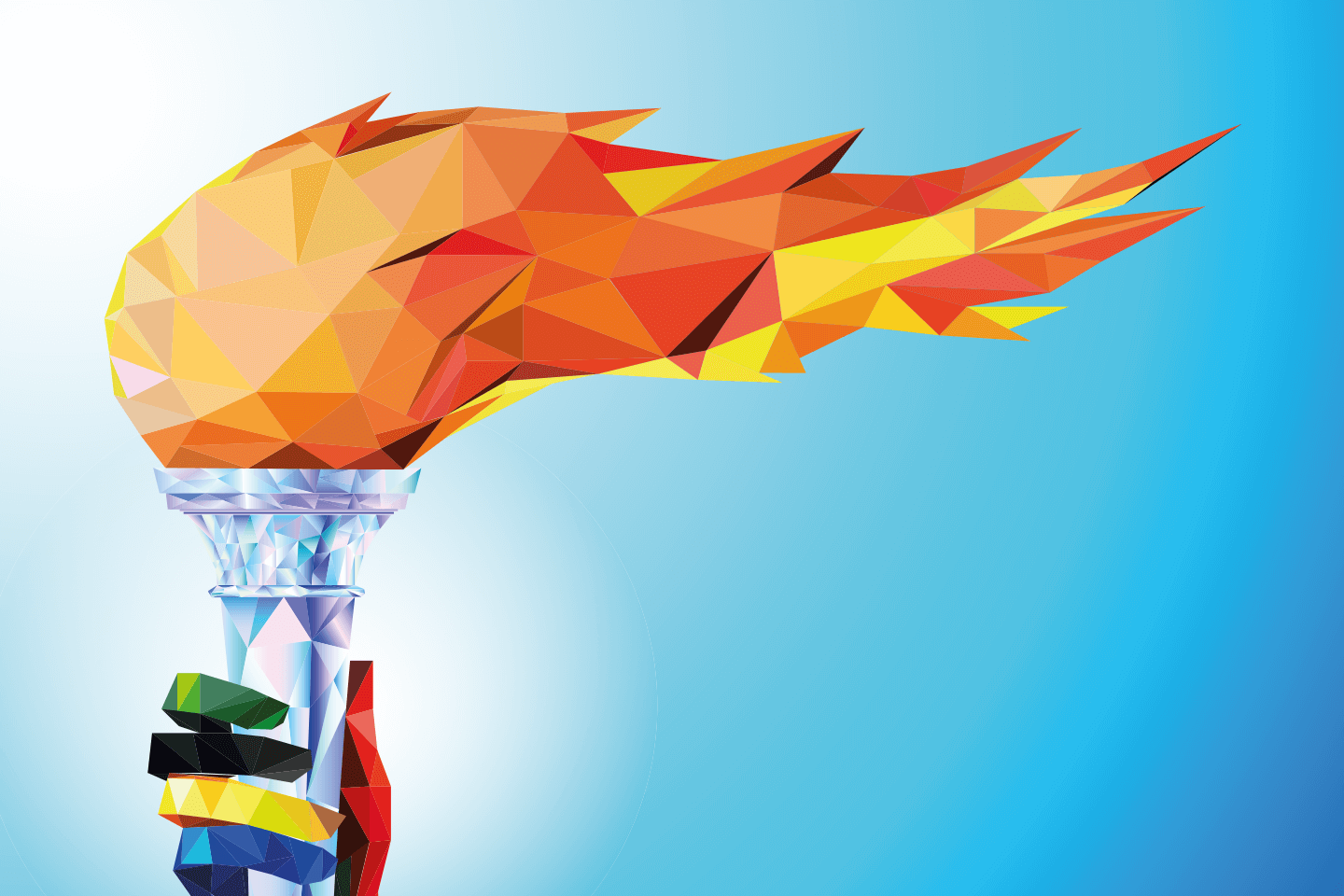 60% of the competition venues are existing facilities. So they reduce construction which emits carbon. Aside from this, the "Zero Carbon" goal includes carbon offsets. The Tokyo Olympics management purchased 150% of the carbon credits that are needed to counterbalance the game's greenhouse emissions. With this, Tokyo 2020 Olympics was dubbed as "the first-ever-carbon-negative Olympics". 
Moreover, Tokyo 2020 ensures that all of their electricity use will be taken from renewable resources. These include wood biomass power generated from construction wastes and tree clippings. So even if powering the Olympic Games requires a lot of electricity, it is still good because it is renewable. Consequently, Tokyo 2020 ensures mitigation of waste and other factors that might play a role in Climate Change.
Preserving Natural Environment and Biodiversity
"City within nature/Nature within city".
Tokyo 2020 aims to create a rich ecological network where everyone would feel comfortable towards the city. This focuses on the improvement of green spaces around the venues for competition to provide comfortability amidst the thrill and excitement during the games.
Other venues for outside competitions will be provided near tree shades. So both athletes and spectators feel one with nature. Despite being in an urbanized country, still, the green space is there. Moreover, Tokyo 2020 ensured that solar-heat blocking pavement will be installed.
With regards to venues, Japan chose to use 25 existing venues and refurbished them themselves to achieve a green Olympics. In these venues are renewable electricity and tools from recycled materials.
Resource Management
"Zero Wasting" is the core of Japan's hosting of the Summer Olympics. Tokyo 2020 also aims to have zero waste to help save the ecosystem. The materials used during the games come from recycled waste materials and reusables.
Cardboard Beds are a thing for this year's Olympics. Tokyo ensured that even the beds where athletes would take comfort in is 100% sustainable and made from cardboard. After the games, they will be recycled into paper products.
Talking about medals? Fret not because even their medals are made up of recycled medals made from discarded phones. Starting in an e-waste collection drive in 2017, Tokyo got 32kg of gold, 3,500kg of silver, and 2,200kg of bronze from approximately 6.2 million old phones.
Winning athletes stand on plastic podiums made from recycled plastics recovered from the oceans. The torches came from recycled construction waste. And timber in the built venues, after the games, will go back towards Japanese prefectures. 
Open Involvement, Cooperation and Communications
The Tokyo Organizing Committee says, "Tokyo 2020 aims to create a sustainable Games open to everyone by encouraging the participation and cooperation of the whole of society in their preparation and delivery, as well as by sharing the experience of them with people all over Japan and overseas. This necessitates the engagement of volunteers, spectators and other members of the public, as well as efforts by the Games' many stakeholders."
To achieve these aims, it would be through education and other initiatives "such as nationwide participation programs, volunteer programs, and the Olympic and Paralympic medal project".
Tokyo Olympics CEO Toshiro Muto emphasized the essential aspect of the Olympic and Paralympic Games. They wish to ensure to still put global sustainability at the peak of their priority despite the large number of resources they needed to utilize to create a hosting venue. Highlighting the importance of sustainability at the same time compassion towards the society and everyone joining, Muto wishes to encourage everyone and the following committee who will soon host the next games to do the same thing.
Conclusion
It's nice to know that amidst the limitations set by the pandemic, sustainability is still a top priority. So the Tokyo Olympics should serve as an inspiration to many. Despite the obstacles and hindrances that this pandemic has caused us in the past years, it is still possible to achieve sustainability and environmental protection. You can still do this even at home.