Going zero waste is one of the best lifestyle changes you can do for yourself and the environment. You learn to be more mindful and respectful to all beings. You will find yourself eating healthier from shunning packaging-filled food. And most remarkably, you will find more money in your savings at the end of the day.
But going zero waste is under threat. Restaurants and stores such as Starbucks and Bulk Ban are suspending reusable container programs. This is mainly concerning safety from microbes, especially the Coronavirus.
Yes, the Coronavirus is concerning and we should take all precautions to prevent oneself from being infected. But the zero waste lifestyle can and will still thrive, even under this crisis.
I asked experts around the world in the medical and environmental sectors about how to make going zero waste work in the midst of the COVID-19 crisis. Get inspired by their insights in this trying times.
On Using Reusables Safely
Friday Apaliski of Sustainability Concierge refuted the common concept of stores which refuse reusables – that there is high risk with contamination in reusables.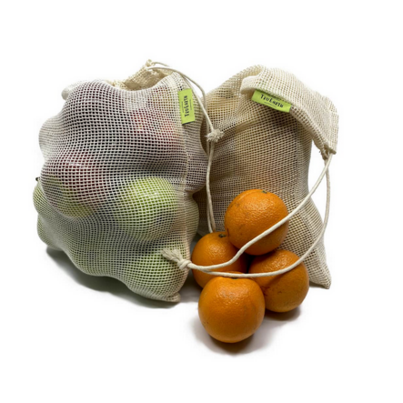 He says, "Reusable containers touch many less hands than disposable containers. Additionally, workers in the food industry are required to wash their hands repeatedly; and I think we can be confident that they are especially doing so now. As such, your reusable container is a great way to not only reduce waste, but also to limit unknown exposure. My recommendation is to wash your reusable items after each use. Glass and Stainless Steel are two materials that clean especially well and should be your first choice for reusable containers."
Single-use plastics against germs
Contrary to what most businesses believe, single-use plastic does not make it sterile and sanitary.
Pablo Solomon. who coined the term "Green Freedom", cautions everyone to be cautious. First, try to stay home and avoid any unnecessary contact with others. Then beware of any container, be it reusable or single-use.
He says, "Nothing is safe. The instant you expose the plastic container or any other container to the world and to humans it is infected with something from dust to deadly viruses."
Using toilet paper with less waste
It's crazy how many flock to the stores for toilet paper, not heeding the need for social distancing. But it is also understandable to some extent. Many people around the world depend on toilet paper to clean everything from their faces to their butts.
Still, given that we are in a crisis, we should also remember to conserve as much resources we have, including toilet paper. Learn to use toilet paper with less waste.
Yovanny Pulcini of Adam and Eve Magazine urges everyone to to adhere to the recommended toilet paper sheets.
She says, "Some toilet paper is thinner, which requires more sheets, but for thicker and quilted toilet paper, one should count the number of sheets to reduce overuse."
Eco-friendly toilet paper alternatives
But it's an undeniable fact still that toilet paper is not the best type of thing to clean yourself with. Here are the other things you can use as eco-friendly alternatives to good old TP.
Niki Camacho of LoveNiki.com recommends a bidet.
She says, "The simplest and most cost-effective alternative to toilet paper is actually a toilet swap. Switch to using a bidet or bidet attachment. Not only can this eliminate your need for toilet paper, it is also a more hygienic alternative to the traditional wiping method. Bidet attachments start as low as $25 dollars and are still readily available!"
Thomas Lotrecchiano of My Omigo recommends reusable cloth in lieu of toilet paper all together! He says, "Old t-shirts or old wash cloths work great, then you can just toss them in the wash when you need to reload."
Pablo Solomon also says, "In past times, farm people, poor people, etc. used everything from big leaves to newspaper to rags, etc. Wash rags can be sanitized and reused.
He also encourages people to "grow your natural toilet paper". You can raise plants like lamb's ear and Texas mullein.
The Texas Mullein is even better of the therapeutic power of its leaves. The leaves are great for a natural/emergency toilet paper. They also can be used to make a tea for coughs.
But be careful before planting the Texas Mullein because of its toxic roots and tendency to be invasive in meadows.
Juliet Payne of Earth Hero, a zero waste online store, further recommends eco-friendly and plastic-free TP.
She says, "You can simply swap your current toilet paper to be more ethical. Look for recycled content toilet paper which utilizes post-consumer waste… not new trees. Bonus points if this eco TP is packaged without plastic! Who Gives a Crap is an awesome example of eco TP. Same convenience, but a whole lot more sustainable. Whatever way you decide to go, there are some great alternatives to the classic TP at your local store!"
Washing away poo with soap, water, and bare hands – Yay or Nay?
Experts are divided in the practice of washing butts with bare hands, soap and water.
Daniel Johnson of Your Dignity Solutions says, "A person should be very careful with soap near the anus as soap can mess with the natural bacteria in the intestines. However, washing with water is more hygienic than paper."
Yovanny Pulcinni also approves of washing with water and hands because it ensures that one is thoroughly clean.
She says, "In the United States not many toilets come with a bidet so as an alternative I would recommend using a watering can which has a spout in place of a bidet. Keep the can filled with water in your bathroom and keep soap handy. As soon as you are done with your business, take the watering can in one hand and the soap in the other. The targeted spout will ensure water flow to the correct places."
Other caution about washing with bare hands:
Pablo Solomon says, "While this is common in some Third world countries, do not over do it. This practice would be at the bottom of the choice list. If you are that desperate, use your undies and either throw them away or sanitize them later."
Niki Camacho believes that washing butts with one's hands is unhygienic. She says, "Using your hands as pseudo toilet paper is likely to result in the spread of more germs and harmful bacteria! It's best to avoid this whenever possible."
Regardless of which way you choose to wash up in the toilet, remember to wash your hands before and after going to the toilet!
Using face masks with less waste
Most experts agree that disposable face masks are necessary for health workers and the sick. For those who still want to wear masks despite being good health-wise, reusable masks are recommended. These masks can also be sanitized and washed up for multiple uses. The trick to using them well is to add filter refills with them.
Conclusion
Amidst all these concerns, the main question for people who want to live a zero waste lifestyle is "How can you be safe and still be eco-friendly during the Coronavirus?"
Evelyn Keenan of Steam Cleaner Pro recommends steam cleaning. Steam cleaning is a viable and effective way to sanitize coronavirus and it is ecologically and environmentally friendly. The system uses no chemicals at all. They are also still easy to obtain in the crisis after everything else has run out.
Yovanny Pulcini encourages people to wash hands with soap and water and make their own all-purpose cleaners with a combination of essential oils, vinegar, rubbing alcohol and castile soap. This will ensure that family and pets are also safe from toxic chemicals.
To stay safe from the virus, while also being eco-friendly, try to be as prepared as possible! There are some parts of your life that will be radically changed – but it's important to keep up with sustainable habits that won't be shaken by this virus.
Whatever that looks like for you: from using plastic-free dishwasher and laundry supplies, to reducing plastic utensils at home – keep it up! The impacts of the virus will pass, but we'll still need to work towards our circular economy and zero waste world.