For most, summer is the best season of the year. It allows us to see the zenith beauty of things—golden sunsets, azure seas, and cool breeze by the beach. It is also the best time to do some of the fun stuff such as camping, grilling barbecue, trying tropical food and drinks, and road trips. All over the world, people look forward to summer to unwind, be with family and friends, or reconnect to nature. No doubt, people anticipate a lot to this months-long time of year. But here's a question: do you spend it responsively and sustainably?
Why is it important to practice sustainable habits in summer?
We are used to seeing the beautiful side of summer, which is okay to some extent. However, what we might be missing is an ugly, yet important truth.
1. Trash and littering
For instance, since outdoor most of the time, people accumulate more trash during summer. In America alone, an average man produces 4.4 pounds of trash each day, says the Environmental Protection Agency. This amounts to about 700,000 tons of garbage every day. Not just that, a survey conducted by the Keep America Beautiful states that some 43% of this population littered in the past 30 days. The same organization stressed in a 2009 report that summer, among any other seasons, is the highest generation season in most areas, while winter, the lowest.
Considering this facts and on a larger scope, the amount of trash people produce every summer is very alarming. While waste produced are not only limited to single-use materials such as plastic straws or plastic bottles, it surely contribute a lot to this pile of trash.
2. Marine friends in danger
Summer can be threatening, so most use sunscreens and sunblock to protect their health. Especially when exposed to a significant period of time, the sun's rays can post serious skin problems, even lead to cancer. The irony though is that the products we use to protect ourselves from the sun, may be the same thing that causes harm to the nature.
This is what the Environmental Health Perspectives communicates in a 2008 study as they observed that chemicals from sunscreens contribute to "rapid and complete bleaching of hard corals, even at low concentrations."
According to the National Ocean Service, coral bleaching happens "when corals are stressed by changes in conditions such as temperature, light, or nutrients, they expel the symbiotic algae living in their tissues, causing them to turn completely white."
When algae loss is prolonged and the stress continues, coral eventually dies. This phenomenon ripples to other marine species, which later on has a setback to the global ecosystem.
3. Carbon footprint and greenhouse gases
Summer gives people the vibe to be outdoors and try all sorts of food. Well this two can cause a lot of trouble to the environment.
Being outdoors may mean going on road trips or flights. While this can be fun especially with loved ones, the often use of fueled transportation may only increase carbon footprint. In 2018, a new study of tourism supply chains exposed that 8% of the global carbon emissions are from flights, zip-line tours and foie gras.
Meanwhile, red meat is a favorite protein in summer. Dairy meat, to be precise, is a specialty in a lot of steak houses, or even backyard grills. However, study shows that emissions from livestock contribute a lot to global greenhouse gas emissions. In fact, they account for about 15% of the greenhouse gasses, amount that is even more than the transportation sector. If we keep consuming meat and demand heightens, impact will be worse.
Summertime can still be the best period to enjoy life, but sustainably. We have consulted bloggers, chefs and bakers, experts, and environmental enthusiasts to share with us zero waste hacks that are proven eco-friendly and wholesome.
Eco-Friendly Activities
Composting
Hiking and Walking – Marina McCoy of Waste Free Earth
A lot of people enjoy hiking and walking during summertime. This is a perfect waste-free activity, depending on your location. You can try walking to parks or national reservations for easy strolls. Or if health and condition permits, climb a nearby mountain with friends and loved ones.
Marina always brings her mini zero-waste kit including a silicon Stasher bag to pack her bulk snacks in, reusable cotton hankie to use as napkins, a collapsible silver spork for eating and of course, her reusable water bottle for hydration. She says, "The trick is to find products that all fit within each other so you remain hands free and don't always have to carry a bag with you to avoid waste."
Want to enjoy summer and get in shape all while remaining eco-friendly? Take up yoga and get an eco-friendly yoga mat. You'll tone your body, build flexibility, get zen, and help the environment by avoiding the PVC yoga mats that never break down.
DIY Projects Made From Recycled Materials – Liz Brown of Sleeping Lucid
Laughter, bond, and interaction—summer can give you much of this. Most of the times, they can also be achieve even at home especially if you involve your family to a DIY project made from recycled materials. Liz Brown says, "not only will this activity give you and your family something to bond over, but it will also challenge your creativity while being a steward for socio-economic awareness."
"Plogging" – Boriana Slabakova of PetPedia
This is an activity that people of all ages can enjoy. Boriana says, "Basically it's like going out jogging, except that you stop to pick up trash on the way. It's fun as a family activity or in big groups where you can plog around the parks in your city or along the coastline picking up stray garbage. Anything goes, from wrappers to plastic bottles and cans, which can lead to a spirited competition of who gets the biggest haul!"
Responsible Travelling – Stephanie Chong of Nood PR
You can still travel, but make sure to reduce carbon footprint. This can be done by applying several practices such as packing bottled water in a reusable container, taking public transit, and eating at local markets. The aforementioned methods reduce your carbon footprint and supports local communities while giving you the full experience.
Easy to Cook Summer Snacks and Drinks
Classic Guacamole (by Maren Epstein of Eating Works)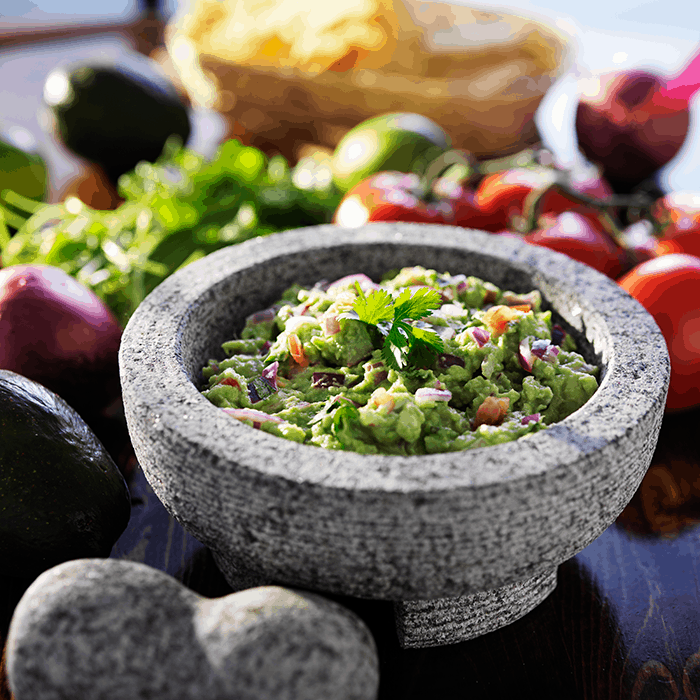 This dish is made from combining avocadoes, sweet onion, cherry tomatoes, lemon juice, and, sea salt and cracked pepper into a paste.
Yield: 3 cups
Ingredients
– 2 Avocados
– 1/2 Sweet Onion, chopped into small dice
– 2 C Cherry Tomatoes, sliced in half
– 1/3 C Lemon Juice
– Sea Salt
– Cracked Pepper
Instructions
1. In a lava mortis and pestle mash onions, lemons, and tomatoes until a paste is formed. Add avocado and continue to mash until desired consistency is formed.
2. Season with extra lemon juice, salt and pepper.
Raw Zucchini Carpaccio with Shaved Manchengo (by Maren Epstein)
This Raw Zucchini Carapaccio is Bright in flavor and crunchy. It combines well with proteins as a side dish. Or served over fresh greens in a salad. Best part is that it is done in five minutes!" You will only need lemon, medium-sized zucchini, cold pressed organic olive oil, and raw manchengo cheese to do the dish.
Prep Time: 5 minutes
Total Time: 5 minutes
Category: Raw Appetizer
Cuisine: Italian
Yield: 2.5 cups
Ingredients
– 1 Lemon, zested and juiced (1/4C juice)
– 3 Medium Zucchini, peeled into thin strips with a peeler or spiralizer
– 1/4 C Cold Pressed Organic Olive Oil
– 2 oz Raw Manchengo Cheese, Peeled into thin strips with a peeler
Instructions
1. Trim ends off of zucchini and peel flesh down to seeded part. (Don't include parts with seeds). Peel the manchengo the same way.
2. In a bowl, combine zucchini, lemon, cheese and oil. Season with salt and pepper.
3. Transfer to a serving dish and enjoy!
Plum Cake with Plum Jam Frosting (by Kathie Lapcevic of Homespun Seasonal Living)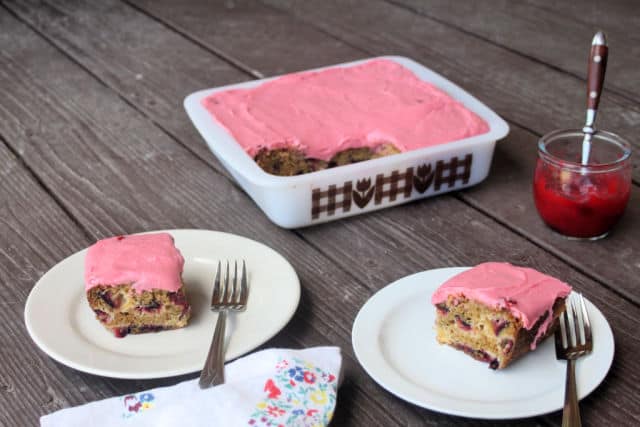 This is one of the easy-to-make summer cake as it uses melted butter which makes ingredients come together quickly. It also tastes delicious due to its bright summer flavor and colors from fresh plums.
Watermelon Pesto Summer Salad (by Jacquie Smith of Little Adapts by Jax)
This salad is super refreshing + hydrating and easy to make. Watermelon is made of 93% water – making it an excellent addition to your diet during the hot summer months. You can make it for yourself or bring it with you to your next virtual BBQ!
Homemade Plantain Chips (by Erik Levi of Holistic Nootropics)
This healthy comfort food is easy to make. Just need 3 plantains, 1/4 coconut oil, 1/2 cup filtered water, tsp salt, 1 garlic clove, a pinch of rosemary. They should be blended together in a food processor. Then, spread out after over a cookie sheet and bake at 325 degrees for 10 minutes.
Cut into squares. Put back in the oven for 50 minutes or until crunchy. Be sure not to burn. Very easy, healthy alternative to chips.
This simple, light and summery lemon curd recipe uses just four basic ingredients, and is very similar to making hollandaise sauce. And the neat thing about it is you can swap the lemon for lime, grapefruit, orange, etc.!
This easy peach dump cake recipe is a cross between a cake and a crumble. It is perfect for summer and can be a new favorite party dessert. A few simple ingredients and less than 10 minutes you can have this delicious dessert in the oven!
Golden Oreo Cake Batter Ice Cream Pie (by Elizabeth Waterson)
This Homemade Cake Batter Ice Cream is filled into a delicious Golden Oreo Crust. This Golden Oreo Cake Batter Ice Cream Pie will solve all your summertime problems.
Overnight Chia Pudding with Cantaloupe Puree (by Emese and Nandor of My Pure Plants)
This meal is a no-bake, no-cook dish which reduces heat inside home. This is creative and innovative as this recipe tries to "minimize cooking that warm up the kitchen" while it is also hot outside. You will only need three ingredients to prepare this, and only involves blending and chilling in the fridge.
Cold Watermelon Gazpacho (by Emese and Nandor)
It is a cold, refreshing and sweet-savory summer soup ready in 20 minutes. If you serve it chilled, it will surely cool you down.
Shepard's Pie (by Hotel Du Pont)
Opened in 1913, the iconic HOTEL DU PONT is located in downtown Wilmington, Delaware, in the heart of the picturesque Brandywine Valley. The 12-story Italian Renaissance landmark building boasts 217 guest rooms and spacious suites and opening Spring 2020, the hotel's new signature restaurant, Le Cavalier at the Green Room, a progressive, French brasserie. A beloved destination for unforgettable epicurean experiences for more than a century, with eclectic offerings having satisfied presidents, prime ministers, film stars and celebrities alike,
Hotel Du Pont's culinary team recommends shepherd's pie as an easy-to-make recipe with cooking tips for at-home chefs to utilize items they likely already have in their pantry. Combining just a few ingredients people will likely already have at home, like ground beef, a bag of frozen mixed vegetables (carrots, peas, lima beans), corn starch, idaho potatoes and milk, the whole family can work together to create a delicious dinner. Chef Phil Dersch describes the recipe as a great way for getting the kids involved! You can have them peel potatoes, stir the beef while it is in the pan—kids will enjoy mealtime more knowing they have had a hand in what they are eating."
Red Snapper Veracruz – Lynell Ross of Zivadream
Simple to prepare, this is one dish that will make a fish lover out of anyone. This recipe fills you up with veggies and generous serving of snapper. Enjoy with brown rice and vegetables for a satisfying, yet low fat meal.
· 2 lbs. Red Snapper Fillets or other white fish
· ½ cup dry white wine
· 2 medium onions, slice into rings
· ¾ cup, chicken broth with no msg
· 1 tablespoon extra-virgin olive oil
· 2 tablespoons fresh parsley
· 2 medium green bell peppers, sliced
· 2 medium red bell peppers, sliced
· 1 teaspoon salt and pepper to taste
· 2 cloves garlic, minced
· 1 28oz can tomatoes, diced
· 1 teaspoon oregano
· 1 teaspoon chili powder
Directions:
Rinse fish, pat dry and sprinkle with salt and pepper.
Spray a large piece of aluminum foil with cooking spray and layer with onions. Arrange washed and sliced Red Snapper fillets over the onions. Place bell pepper rings over the fish.
Grill on BBQ for about 15-20 minutes or until fish flakes with a fork. Close grill cover if possible.
In the meantime, in a saucepan combine tomatoes, olive oil, salt, pepper, oregano, chili powder, chicken broth, wine and garlic. Heat to a simmer. When the fish is done. put on a large serving platter and pour the sauce over the grilled fish.
Serve with brown rice and sauteed greens. Garnish with Kalamata olives for a meditteranean flair and serve with fresh melon, a refreshing summer dessert to finish off your delicious and healthy dinner.
8 servings (4 ounces of fish, plus 6 ounces of vegetables)
Per serving: 142 calories, fat 3 g, cholesterol 20 mg, sodium 244 mg, carbohydrates 14g, fiber 3g, sugar 8g, protein 22g.
Vegan Potato Salad ( by Bree Sheree of Bree's Vegan Life)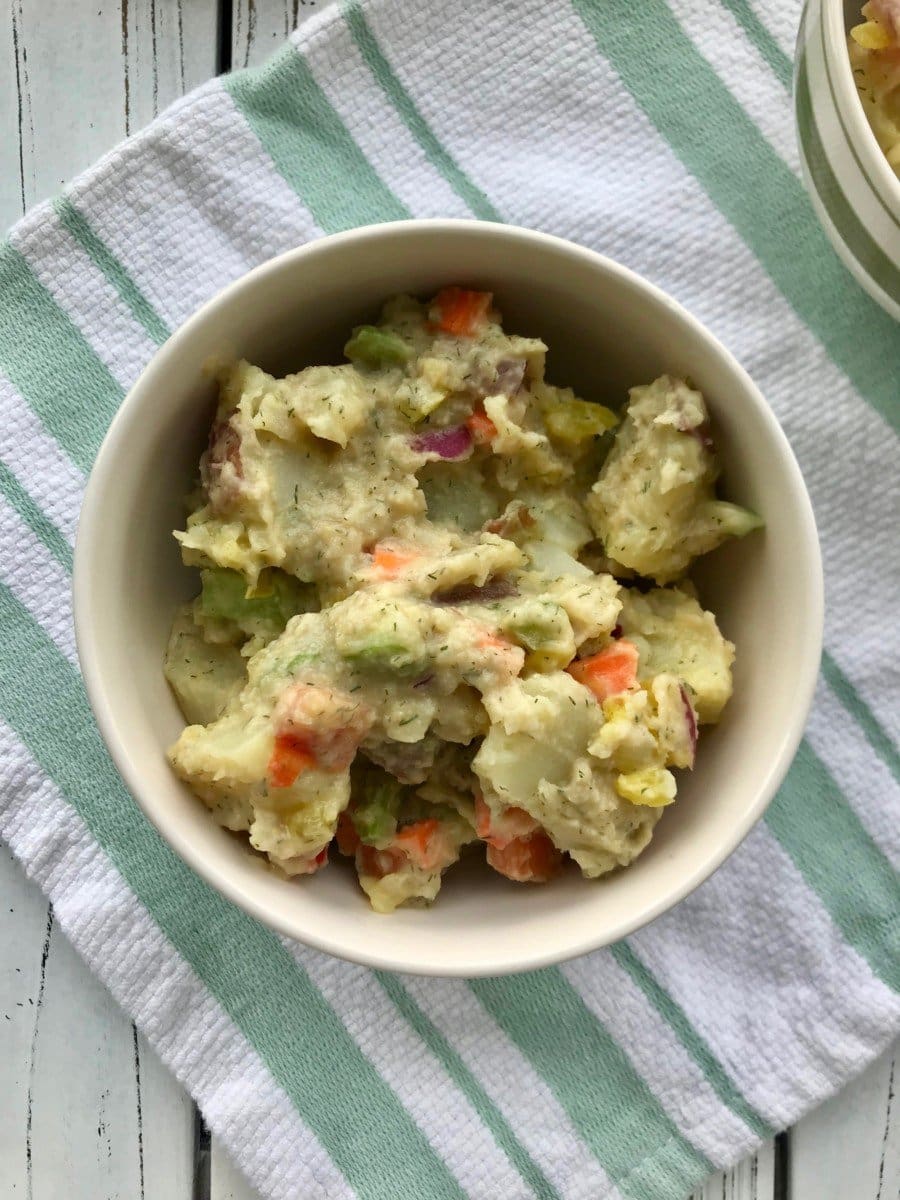 This healthy vegan potato salad recipe makes a great side dish for a summer meal. It contains fresh vegetables and has a creamy, oil-free dressing that is super easy to whip up in a food processor!
Strawberry, Lemon and Basil Chicken Pasta Salad (by Pasta Fits)
Looking to get greens and protein into your lunches and dinners still? This light salad offers the perfect combination of both, plus we added in the delicious taste of strawberry, basil, and balsamic vinaigrette to finish it off.
MINI HUMMUS-STUFFED PEPPERS (by Amanda A. Kostro Miller, RD, LDN of Fitter Living)
This is a great lower calorie snack that is also super healthy. Mini bell peppers are super sweet and crunchy, so they are perfect for a smooth hummus dip. You can make these hummus bell peppers as complex as you would like. Consider adding garlic, onions, spices, goat cheese. However, you can also just slap some store-bought hummus on the mini bell peppers and call it a day.
S'MORES TRAIL MIX (by Amanda Miller)
Amanda Miller says, "S'mores is one of my favorite treats, but it can be both messy and calorie-rich. I love that this mix gives you the essence of s'mores but also includes healthy fats from almonds." This mix has small marshmallows and tiny chocolate chips, so you can get the beloved s'mores flavor without a ton of calories. This recipe calls for baking the mix, but if you don't have time, you can just pile all the components together for a quick mix.
Baja Shrimp Tacos with Jicama Taco Shells (by Chef Stephanie Harris-Uyidi of The Posh Pescatarian)
A simple shrimp taco recipe topped with slices of red onion, Serrano pepper, tomatoes, cilantro and avocado. Create a southern Mexican treat with fresh flavor.
Easy Caribbean Salt Cod Fritters (by Chef Stephanie Harris-Uyidi)
This simple and easy fried treat was inspired by Chef Stephanie's honeymoon in Saint Martin, and is spiced with preserved habanero pepper, cilantro, thyme and more!
A refreshing mix of lime and mint, this Virgin Mojito Recipe will be your new favorite drink. There is so much flavor and only healthy ingredients in this mojito mocktail that you won't even miss the booze.
The Peaches & Bourbon Cocktail (by Montage Palmetto Bluff)
This cocktail is a classic served in the intimate River House Lounge at Montage Palmetto Bluff. Good thing is you can also replicate it at home during the summer nights. You will only need a Maker's Mark, lemonade and peach cider.
Providing the perfect balance, the peach cider adds a little sweetness, while the bourbon offers a touch of warmth. The Peaches & Bourbon cocktail is the ideal libation to sit around a backyard fire pit, while "porching" at home — socializing while relaxing on an outside patio — or inside while day-dreaming of your next vacation.
Ingredients:
1.5 oz. Maker's Mark
3 oz. lemonade
3 oz. peach cider
Garnish: peach or lemon wedge
Instructions:
Combine all ingredients into a shaker and mix vigorously. Pour ingredients into a Collins glass filled with ice, and garnish with a slice of peach or lemon wedge.
Coconut Smoothie (by Lisa Richards of The Candida Diet)
This recipe is really simple to make and super-nutritious. The base of the smoothie is coconut milk (from the can). In addition to providing lots of really healthy fats, coconut milk has natural antifungal properties and can help to maintain healthy gut flora.
Almond Mint Smoothie (by Lisa Richards)
This is a great way to rehydrate your body after a good night's sleep. Refreshingly minty, and packed full of healthy fats and protein, it's the perfect smoothie to accompany your breakfast or to take on the go. This cold, creamy smoothie is just as filling as it is tasty. In the summer months, you can also use it as a wonderful after dinner treat. Just add a sprig of
fresh mint, and serve!
Lemonade infusions (by Anna Rider of Garlic Delight)
This is lemonade flavored with different fruits, herbs, and spices. The recipe takes 5 minutes or less and allows your readers to enjoy refreshing drinks like basil lemonade, lavender and strawberry lemonade, or even rosemary lemonade. It's a crowdpleaser for picnics and warm summer evenings.
Spinach Mango Popsicles (by Alison Corey of Keeping The Peas)
These fruit and veggie Spinach Mango Vegan Popsicles are creamy, naturally sweet and healthy too! A great way to use up the extra spinach in your fridge. Easy and fun to make with the kids, they're the perfect treat on a warm day!
Chocolate Nice Cream (by Alison Corey)
Chocolate Nice Cream is a healthy and nutritious way to enjoy everyone's favorite sweet treat that takes 5 minutes to prepare and only 3 ingredients.
Eco-Friendly Products
Anything product that is made of responsibly-sourced materials, clean and non-harmful chemicals, and that with long shelf-life, can be a good tool for your summer vacation. Of course, let us not forget that it should also be usable not just once. Here's an array of products that will help you get by the summer heat.
Refillable Bottled Water through water bottles
People need to re-train their habits of quick consumption of single-use plastic, and grab reusable water bottles instead. Refilling is the solution to eliminating single-use plastic waste, but people are accustomed to grabbing bottled water on-the-go. You can choose from bottles made from aluminum, stainless steel, or bamboo.
Smart thermostats are a great eco-friendly investment that can help you save money in both the winter and summer. The Nest Learning smart thermostat starts learning your behaviors as soon as its plugged in. It can then adjust the temperature of rooms based on whether you are in them or not, therefore saving money on air-conditioning costs.
Nonaerosol bug sprays – Robert Withers of Natural Citizen
When doing outdoor activities use nonaerosol bug sprays and choose something made from natural ingredients. Aerosols use compressed gasses which many believe may contribute to global warming.
Conclusion
Summer can mean a family vacation to many, but it should not be a season to stop acting sustainably. In fact, summer is one of the best seasons to stay environmentally responsible. Practice zero waste lifestyle. Only through that, we can be truly happy and satisfied by how we spent one of the best season in our lives.
In addition, the environment continuously strives to give the best it can to sustain life on Earth no matter what the season is. We can do a favor by taking care of our dear planet, no matter the time is.