Is a zero waste Christmas gift possible? Yes! And you can support small businesses or sustainable causes and at the same time share the love of living less wastefully.
Giving is in the heart of Christmas Season. Giving is also a way of expressing our love and care to our loved ones, families and friends. And it is also in giving that we receive the love and joy that the Christmas Season can bring.
When we think of giving, we mostly have the idea of gifts wrapped in a box or paper bags with red, yellow and green colors that symbolizing the Christmas Season. But let's face it, this gift-giving tradition is wasteful, not the least of which is the waste of unwanted gifts. What we want is that the gifts we give are appreciated by the ones we bought or made it for.
For some, the idea of giving gifts would sometimes bother you about not of the expenses along with it but of how sustainable it could be and how it could impact the environment. Giving gifts makes you also think of what unique gift that you can give that would last a lifetime and could be treasured by the recipient at the end of the day while knowing that you are also supporting advocacies that can impact more people and communities.
You may think that sustainable gifting is quite tough and unrealistic. Or that it might be entirely impossible since we are in the middle of a pandemic. But if you know where to look and think wisely of what your loved ones will surely like and enjoy for a long time, you can find gifts that are not only eco-friendly but also fit into the new normal amidst the Coronavirus Pandemic.
Get inspired to share the zero waste lifestyle with your family and friends in the wide variety of gift ideas in this Zero Waste Christmas Gift Guide!
Books
Books are one of the best zero waste Christmas gift ideas of all time. They could improve someone's ability to decode and comprehend new perspectives and learnings. They could also make someone's imagination rich, far and wide. And not just that, they offer advice and wisdom that one could use in this lifetime. They are great reading resources to give to someone. Here are some books you might want to add to your Christmas shopping list.
He's Not Just Teasing You
He's Not Just Teasing is a great book to give as a zero waste Christmas gift. The plot of the book is all about Malcolm (the main character) has a problem, and his name is Joe. Malcolm is often the target of good-natured ribbing because he's an excitable scatterbrain. Malcolm knows the jokes and laughs at his expense are all in good fun and sometimes even teach him a lesson. But the snark coming from Joe isn't funny.
Joe taunts and bullies Malcolm. When he attacks, Malcolm's friends do nothing. They are silent bystanders, and Malcolm is left to wonder why. And there was the question of whether Malcolm can find the courage to ask them for help, or will Malcolm have to stand up for himself?
The book, He's Not Just Teasing, is a quick-read chapter book by Jennifer Licate, focused on teaching children ages 9 through 12 the differences between teasing and bullying, and how to deal with both. It talks about the characters that are relatable and bullying effects all children, either as a victim of bullying, the bully or a bystander. The book can be read by parents with their children or the latter can read it alone to help them deal with bullying, and to understand the importance of the role of bystanders of bullying.
The story will make the reader learn the importance of self-advocacy and the power of kindness with its relatable characters and plot. After reading the book, it can be donated to someone, school or library so that others can read it too.
2021 Artist of Life Workbook
2021 Artist of Life Workbook is another fine zero waste gift idea. This book will help you design your dream lifestyle and live more intentionally. Packaged with 1000g recyclable cardboard boxes, it is covered with vegan leather. It also encourages customers to reuse the packaging such as in organizing stationery, beauty products and craft supplies.
The book is available for release on November 1 at The Lavendaire Shop for about $38. The shop has a lifestyle product line that helps someone design his or her dream lifestyle. The shop is founded by the influencer Aileen Xu.
Dad's Great Advice for Teens
Dad's Great Advice for Teens by Marc Feinberg is a book that could help equip teenagers to be happy, successful and in decision making. It has 25 short pieces of Advice with humor and wisdom that teenager could use as self help tool. And it does not sound like preaching or ranting about what should teenagers do.
Some of the advice for the teenagers are the following:
Ignore their parents ( if what the parents want does not mesh with what they want)
Do dumb and risky things ( as long as they're not really dumb things)
Fail at their endeavors (rather than not trying at all)
Dump their friends (if these friends are not the type who would support them of what they want to be)
If you want to know more about this Book, it is better to get a copy of this and see it for yourself. The book is one of the best selling books in the Amazon and it would be really great to include this in your gift list.
Choose Your Reader
If your purpose is to improve literacy as a gift to children, you might want the Choose Your Reader Mobile App. It is a digital-only publishing platform that is very eco-friendly since it has less waste when it comes to ink and papers. The book from Choose Your reader can be received thorough WhatsApp or text message. You can store in the cloud and you may transfer it to devices if you want to.
You can get unlimited recordings of the Choose Your Reader books with 100 books in 5 languages in its virtual library for only $50 per year. You can also try the free trial. This is perfect as a zero waste Christmas gift because it involves no physical waste.
Sustainable Food
Food products are also all time favorite. Food is something everyone can relate of. Thus, putting it on your list of choices for Christmas presents would not be a surprised. You may also include these two choices in your list:
Steeped Coffee
Want to share a guilt-free way to enjoy a cup of coffee? Why not send a packet of Steeped Coffee as a zero waste Christmas gift?
It has 100% quality coffee ethically sourced from farmers with non-GMO filters with sustainable practices. It has remarkable quality and taste. With so many coffee gadgets, machines, and accessories flooding the market these days, this simple unplugged Steeped Coffee brewing method might be just what you're looking for to take your moment, while at home, at work, or on-the-go.
Steeped Coffee is based in Sta. Cruz, California. It is a certified B Corp and Benefit Corporation focused on every detail from farm-to-cup and beyond to bring people the most convenient, high quality, ethically sourced, and sustainably packaged products available. It is a new standard for single-serve coffee that combines both convenience and quality all within Guilt-Free Packaging.
The proprietary Steeped Brewing Method delivers 100% freshly roasted, precision ground, and nitro-sealed specialty coffee pre-portioned within Steeped Full Immersion Filters. Steeped Coffee is the simplest way to make a perfect cup of coffee by just adding water, with no machine needed.
Visit steepedcoffee.com/yougivewegive to learn more and show your support for those on the front lines of the COVID-19 Pandemic.
Nourished
Nourished is a vegan vitamin containing 7 vitamins and nutrients in one delicious sugar-free vitamin stack with 100% plastic-free home compostable packaging. Customers can actually have more choices, making it a lovely gift for someone.
Customers can:
• Build their own by choosing 7 "nourishments" out of 28 depending on their own dietary needs or lab requirements
• Customize their own by taking a short quiz to reflect their current lifestyle and goals (ie. more energy, heart health, anti-aging, immunity, etc)
• Choose from the convenience of pre-made stacks including menopause, prenatal, inner beauty, immunity, frequent traveler, or inner vitality for those 55+
• Choose from a one-month or a 3-month subscription option
Bees Wrap Starter Set
Bees Wrap Starter Set is a replacement for tin foil and plastic wraps. It's 100% natural, made of cotton fabric, bees wax, coconut oil and some raisin. It can be reused up to one year and once its end of life can either be used as a fire lighter or composted. The packaging is made of recycling card board. They have different patterns and will come out with a special Christmas edition in 2-3 weeks.
Snack in the Box
Snack in the Box is perfect for moms on the go to stay organized, happy, and healthy. Saves space and keeps delicate snacks from being crushed. They come in bright, fun colors. Dishwasher friendly, easy to take apart, easy to clean.
Water Pitcher Filter by Waterdrop
Choose our planet over plastic. By using a water filter pitcher, people can stop buying disposable bottled water. Waterdrop's advanced filter design extends the filter service life, the users would only need to replace the filter every three months (Normal Brita filter would need to change once a month.) It is very sustainable in terms of the replacement frequency.
For the love of wanderlust
Traveling is such a fun way to experience life, culture and places. It will provide meaningful interactions and learnings that would last a lifetime. So if you are planning to give it as a gift for this Christmas, you are actually giving that someone a handful of rich experiences indulging with wonders. Here are some of the sustainable options to gift travel even in the middle of the pandemic.
Pen Pal Life
Pen Pal Life allows you to travel and learn about other people ways of life without even leaving your house. And it allows you to see the world in someone else's lens. This is very applicable during this Pandemic. Pen Pal Life is a story sharing partner matching company that enables you to have a pen pal without sharing your home address. It matched people around the globewho want to keep letter writing alive while being cautious to share the home address.
Pen Pal Life gives you the opportunity to know not only the places and cultures but also the person you are writing with. And you do not have to worry about being responsive all the time with buzz and beep of notifications on your phone.
What is more amazing with Pen Pal Life is that it uses sustainable paper options and the papers are all recyclable. And you can get all this experiences with only $6 a month and $60 per year if you pay in advance.
Gift of Travel
If you would like to give someone the kind of travel that would provide the experience of Europe, you got to have the Gift Experience voucher from Historic Hotels of Europe which could be redeemed at any of the participating properties that will cultivate precious memories.
The voucher can be used to fund amazing trip of the choice of whom you will give it to. The trip can be about diving into a world of history, tradition and grandeur at one of the castles, palaces, spa hotels, villas or country houses. And there are more choices to choose on.
The voucher is also sustainable. It comes as evouchers as part of the companies green approach. The voucher is also valid for five years from the date of issuance for only 50€. And five years can give someone longer time to plan for the adventure which is a perfect timing during this Pandemic.
Not still convince on its sustainability? Well, when you purchase the voucher, you are most likely planting a tree which can impact the environment. Because the company has a project collaboration with Global Forest Fund, which is a part of the Foundation for Environmental Education (FEE) the world's largest environmental education organization with members in 77 countries. To show the company's collaboration to Global Forest Fund, it will issue monetary voucher with the start up amount of 5€ if buyer would like to donate to the foundation too.
Treating a loved one to travel can be a fantastic zero waste Christmas gift.
My Bougie Bottle
My Bougie Bottle is a sport water bottle with convenient, durable and beautiful range of double-walled vacuum insulated stainless as an environmental friendly alternative to plastic bottle. Since it is designed for convenience, it has no spill and keeps the drinks hot or cold for hours. The mouthpiece is connected to the straw and the straw is long enough reach the base of the water bottle.
It can be a perfect Christmas gift since it comes with a stylish protective bag inside a chic of branded presentation pack. The My Bougie Bottle is available on Walmart.com, GNC and Amazon. It can also be found in some gift shops and hotels in Florida, the Keys, California and Hawai'i.
Bamboo Toothbrush
Help someone switch to a zero waste bathroom with a bamboo toothbrush. This is one of the most affordable zero waste Christmas gifts you can get.
You can also try this as giveaway for Christmas. For only a few bucks, you can get someone a toothbrush that is eco-friendly. The bamboo toothbrush comes with a detachable brush heads to further reduce the waste as well as the carbon footprint of ordinary bamboo toothbrushes that you can find in the market.
This bamboo toothbrush is FSC certified bamboo. It also comes with a compostable bamboo handle and is BPA free and vegan friendly. This is a product of The Other Straw. The shipping of this product is plastic-free and carbon neutral. The company also donates 50% of it profits to ocean clean ups.
Moonie Zero Waste Starter Kit
Moonie Zero Waste Starter Kit is a 7-piece set that is the perfect way to encourage a sustainable Christmas. The set is beautifully handmade in Dorest, UK, and have everything you need to let someone starts the zero waste journey. Kit contents include the following with plastic-free and vegan packaging:
1 x Cotton Produce Mesh Bag
1 x Kitchen Waffle Cloth
1 x Muslin Cleansing Cloth
3 x Reusable Cotton Pads
1 x Neil Moonie Charm
Get this starter kit for only £9.95 at Moonie for yourself or as a fine zero waste Christmas gift.
Sustainable Skin Care
Skincare products can be an awesome Christmas presents to your love ones!
Calm Cleansing Capsules by Booni Doon
These natural cleansing powder capsules are clinically tested to be gentle and non-irritating. The capsules include powerful ingredients to lessen the appearance of redness, balance skin and leave you with a brightened complexion. Scientifically developed, the powder formulation and unique capsule delivery ensures potency, zero waste and limits the use of harmful preservatives.
Booni Doon's products are backed with science and are safe both for the customers and the environment. It has zero waste packaging with a commitment toward transparency and safety as well as for sustainability.
A new zero waste skincare company based in New York City. It create skincare products that inspired by climate change activism that is environmentally and socially sustainable. It has ethical innovative standard approach towards consumerism.
Bel Essence
Send your loved the gift of rejuvenating skin from a company that provide highly effective skin care products form natural and organic ingredients which could be nice present to give someone who just loves organic skin care products.
Bel Essence skin care products follow the principle of nutrition for the skin that making each product with the necessary nutrients, vitamins, and minerals obtained from plant-based ingredients. Making sure that while someone's skin is rejuvenating and it is also has lesser impact to the environment.
Plant oils such as Argan, Hemp, Rice Bran, Avocado and others are rich in the vitamins, omega 3s, fatty acids and other nutrients important for soothing and treating common skin conditions and irritations and give you healthy skin. These oils have been known for centuries for their health, healing and restoring properties, giving your skin what it needs to regenerate and rejuvenate itself to its best.
Bel Essence combines plant oils, all researched for their nutritional properties and combined to deliver the best nutrition to skin. The products are built from these oils, not a base of filler ingredients with oils sprinkled in. This is why the products enjoy 4+ star reviews – they are natural, vegan, gluten free, cruelty free certified, made in the US, paraben and sulfate free, and very effective in repairing and rejuvenating skin.
Bug Bite Thing
If you are tired on seeing someone scratching over itchy skin because of insect bites and tired of seeing the sticky creams applied on itchy skin due to insect bites. Then, Bug Bite Thing is the perfect gift.
Bug Bite Thing is an easy suction tool that painlessly and effectively extracts insect saliva/venom from under the skin to eliminate itching, stinging and swelling by removing the irritant – totally unlike topical creams and ointments which only mask it.
For people looking for chemical-free relief from bug bites and bee sting – this is an item that the entire family can use year-round and under $10!
Accessories
Accessories are also some of the best zero waste Christmas gifts you can give to your loved ones. Here are some accessories that you may find interesting to gift.
Accessories by Kristina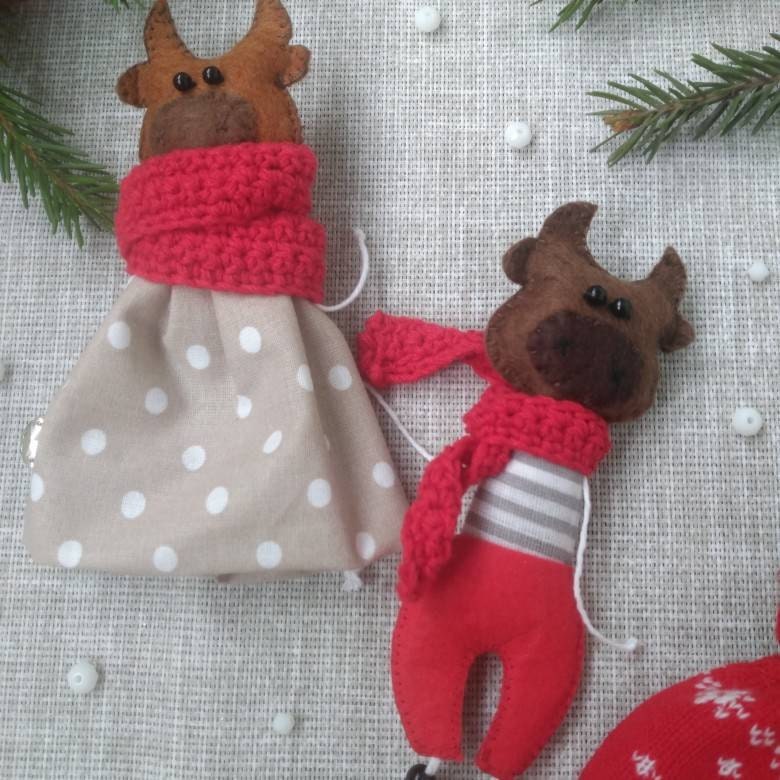 Felt products have been used for a very long time. Accessories by Kristina has brooches with ideals of animals. The brooches can be used for all seasons. They can be worn on bags and clothes. They can also be used as decorations in your room and Christmas trees among others.
There is also a Baby Mobile that could delight babies. And reusable masks and the flowers on them can be unfastened and simply rinse under water.
Candles by Shanti Creations
Shanti Creations is a sustainable lifestyle brand and candle company in Queen's, New York. It produces natural coconut wax candles in mason jars making them as one of the producers of zero waste candles.
Their Zero Waste Candles are hand crafted with coconut wax for the most sustainable, healthy & luxurious option on the market. We use a blend of the purest high grade essential oils and phthalate-free perfume oils to scent our candles. Hand poured in mason jars so you can repurpose them any way you choose.
The candles are also vegan, non-toxic and sustainable with varieties of designs. And the jars can be reused.
CraftBud Candle Kit
CraftBud Candle Kit is a kit that would help young ones to create their own candle. This kit is a perfect gift for parents with children as the candle making process would give the child and the parent to have memorable experience.
This DIY kit provides everything you need-down to the pot and mixing sticks-along with nitty-gritty step-by-step instructions to create your very own candles.
Everything is explained in simple terms and clear steps. You get to express your individuality by choosing(or mix-n-matching) from 16 bright colors and 4 relaxing fragrances. Make up to 4 8oz candles- the professional way!-and fill your home with romantic light, luxurious scents, and relaxing colors.
With this 52-piece DIY candle making kit you can easily invest time, thought, and love in designing a unique candle for a loved one. You can also gift the complete kit and give children the hands-on learning experience of creating their own scented candles
Time Since Launch
A unique timepiece that marks a Moment Zero, including marriage, birth, quitting smoking, launching a company, or whatever you want to mark.
Time Since Launch is designed with durable borosilicate glass tube and sealed with gasketed aluminum end-caps, two LCDs display days, hours, minutes and seconds. Built to count for 2,738 years and to be handed down to the next generations. Batteries will last 20-40 years and can be swapped out without losing track of time!
Time Since Launch was inspired when John Glenn started his stopwatch in sync with tracking stations across the world. At that moment, Mission Elapsed Time (MET) began counting up from zero. A launch timer was not only required for a successful mission (ie. to calculate position), it also created a shared global timezone.
Time Since Launch is a product designed by Che-Wei (Pron. sey-wey) for his senior thesis at MIT Media Lab. He is the winner of the 2003 SOM fellowship and the Young Alumni Achievement Award from Pratt Institute.
Baba Bags
Baba Bags is a reusable bag social enterprise focused on eliminating single-use plastic bags. It has unique, eco-friendly, and affordable product for your gift. Bags are handmade in Ukraine out of organic cotton, and they can hold over 120 pounds. Their durability comes with a LIFETIME warranty.
Baba Bags partners with 2 different charities in which for each bag sold, 2 dollars are donated to one these charities.
Baba bags are reusable bags that have a wide variety of uses from tote bags, grocery bags to beach bags. They are also very great as a subtle fashion statement. Use promo code: "Baba!" at checkout and get 15% off of your whole Baba Bag purchase today!
Custom Furniture by Model No.
If you are looking for custom furnishings company that has high quality, eco-friendly and has 3D printed designs out of food waste like corn husk, sugar canes, and the likes, Model No. has it all. It applies 3-D printing and CNC fabrication to make customized products at a lower price which can be made available within 1-2 weeks.
It has a source-direct-to-consumer approach that cuts waste making it more sustainable. If customers are done using the furniture, they can hand it back to Model No., and the company can grind it down to PLA to be 3D printed for repurposing.
Model No. produces specific colors and dimensions that fits the want of the person you are gifting to. The furniture can be a planter, desk organizer and many more.
Bearaby Weighted Blanket
Bearaby weighted blanket, also called Nappers, are hand-knit from sustainably sourced plant-based fabrics, creating a breathable blanket that naturally brings better sleep and more calm. Bearaby uses zero artificial fillers to give their blankets weight, only layer upon layer of organic cotton yarn. Nappers are beautiful and eco-friendly blankets.
The company also supports One Tree Planted, which is an on-the-ground charity, working to replenish the forests of California by planting trees across the state.
Bearaby is also an advocate of sustainability as their blankets are GOTS, Fairtrade, and BCI certified, and they implement a plastic-free packaging policy.
Organic Pillow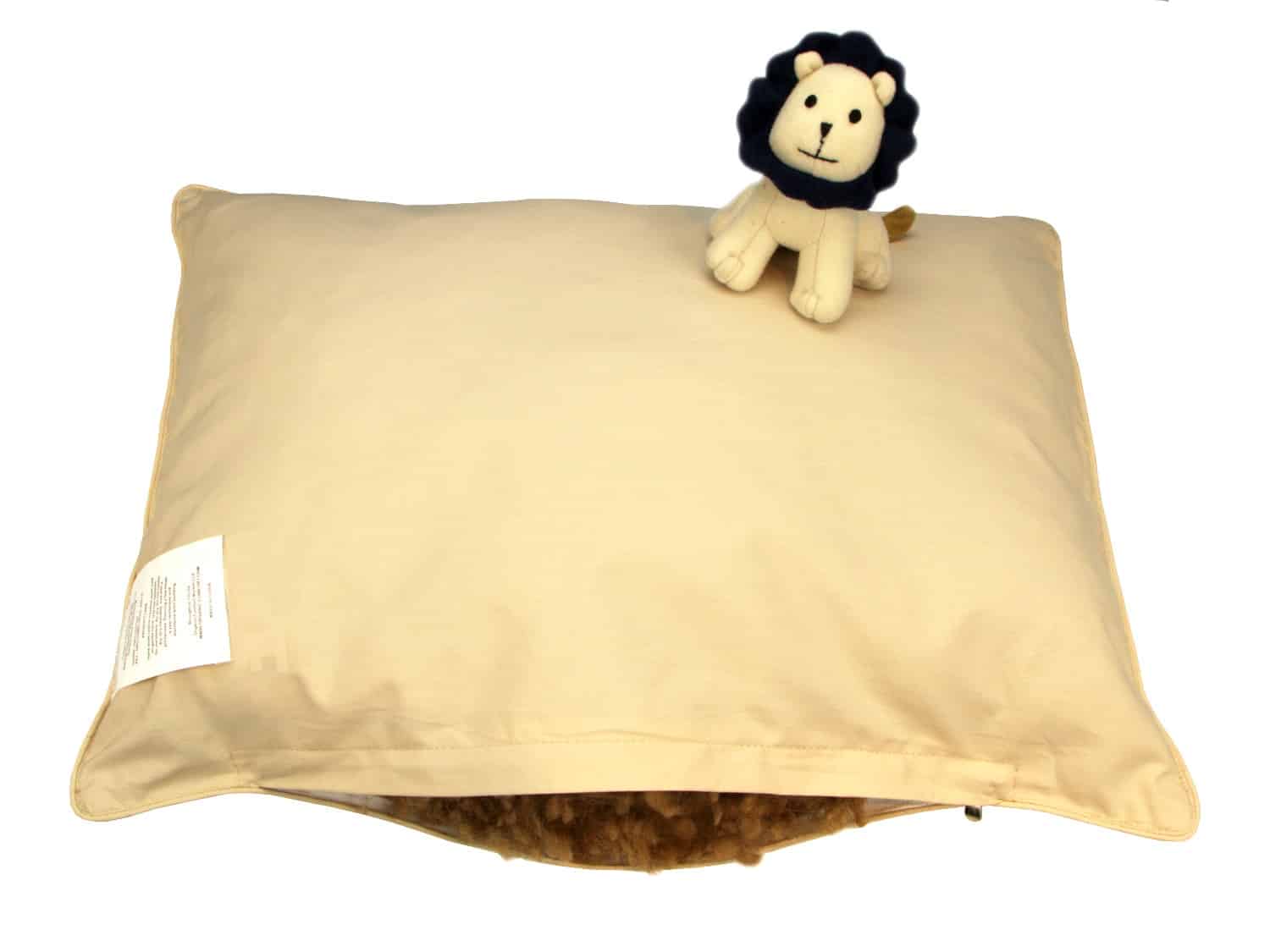 If you have a child and want to provide gift for better sleep with all natural, soft and snuggly camel wool pillow encased in organic cotton pillowcase. This organic pillow will become your toddler's best sleep buddy. It is made with wool which is self-renewable resource that does not affect the environment.
Moreover, wool is biodegradable and decomposes into natural fertilizer when disposed of at the end of the product's useful life making you prevent from using synthetic materials.
Zero Waste Apparel
Sustainable apparels are also great zero waste Christmas gifts. And there are various choices that you can choose from. Having more choices, you can really choose what you think would fit the needs and preferences of your loved ones.
Aurochs
Give your friend or family a leather wallet that is both eco-friendly and sleek.
Aurochs specializes minimalist wallets for men and women across the globe. They produce full grain traditional Pakistani wallets and focused on creating more environmental friendly wallets free from harmful chemicals since they use vegetation tanning.
Recycled Cotton Beanie by Encircled
Encircled is a Certified B Corporation situated in Toronto, Canada. It creates versatile and sustainable women's clothing such as their Recycled Cotton Beanie made from soft, upcycled cotton yarn, and dyed and knit locally in Montreal, Canada.
Featuring a chunky knit and fold-over cuff, this classic beanie will be a cold-weather staple in your wardrobe. The product is sustainably and ethically-made.
This is a hat you can feel great about giving as a zero waste Christmas gift.
Paneros Clothing
Paneros Clothing create quality and sustainable clothing that is on trend but not trendy. It sells limited edition women's ready-to-wear line while using eco-friendly deadstock fabrics from around the world, and is created by the best artisans and ethical manufacturers to create long lasting, high quality clothes you can wear season after season, year after year. The clothes are designed to minimize or eliminate waste. You can check their limited edition ready-to-wear women's line here.
Their sustainable Mabel Blouse is the perfect gift for the fashionable woman who needs practicality and versatility in her wardrobe. This blouse is worn all year round as an effortless transition to each season, and is *created from 100% existing rayon fabrics that would have otherwise ended up in a landfill or burned*. It features feminine details such as hand embroidery at the cuffs, and is designed with an easy relaxed fit to compliment any shape to ensure the recipient will love this gift for years to come.
Diamond Democracy
Made with 55% hemp and 45% organic cotton, a Diamond Democracy Hoodie can be a great Christmas gift. Colored with natural dyes to ensure it is 100% safe for your skin and protecting your skin from harmful UV lights and is antimicrobial and hypoallergenic. Hemp fiber production requires a lot less space, water and little to no pesticides allowing our process to be sustainable and more eco-friendly than the average cotton or fast fashion product.
Diamond Democracy was created after the many frustrations of trying to buy eco-friendly and long lasting clothing. In Diamond Democracy is a place where eco-friendly and sustainable products are easily accessible for everyone that using 100% organic hemp and are the only one on the market to offer 365 days satisfaction guarantee.
MADI Apparel
Get stylish, ethically-made clothes and when you get such from MADI Apparel, it will be a great zero waste Christmas gift.
Based in Kansas City, MADI Apparel uses fabrics like viscose, bamboo, modal, tencel, organic cotton and beautiful high-end fabric that is self wicking, anti microbial and quick drying. Their products are 100% biodegradable and compostable.
MADI Apparel, also known as Make a Difference Intimate Apparel, hires women for the cut and sew teams to manufacture the underwear in the US, substantially lowering carbon footprint. They also ship zero waste – using compostable mailers.
With every purchase, you also help support women in need as MADI Apparel donates underwear to local homeless shelters: Hope Faith, Lazarus Ministries and City Union Mission.
MADI also launched its non-profit subsidiary, MADI Donations 501c3. The program teaches at-risk women to sew the donation pairs of underwear on commercial sewing machines. Once they successfully complete their apprenticeship, MADI Apparel (the for-profit) will contract with them to sew the donation underwear. They make money, learn the lifetime skills they need to be part of the garment industry workforce, and toss aside their barriers to employment.
Rent-a-Romper
Rent-a-Romper offers rental clothing subscriptions for babies and toddlers offering a capsule wardrobe that grows with your child. The company pursues to make parents' lives easier while easing the negative effects that the fashion industry is having on the planet.
It has the Just the Essential Capsules ($24) that comes with 7 items for baby or child. A typical capsule includes 3 onesies or body suits, 2 pairs of pants or leggings, 1 dress/skirt/shorts, and one pair of pajamas. Complete Capsules ($39) contain 15 essential items for baby. A typical capsule includes 5 onesie bodysuits, 3 pants, 2 shirts, 2 shorts, and 3 pajamas. This can be customized a bit based on the preferences and weather.
Unique Gifts
For a zero waste Christmas gift that will surely be memorable, try getting any of the fascinating gift choices below.
Tree Growing Kit by ForestNation
Gift A Tree is a program by ForestNation that plants 10 trees for you in a developing country. You will help ensure our survival on Mother Earth as 10 trees will absorb a 1/4 ton of CO2 every year create 1 ton of O2 every year reforest land and create food and jobs for people.
Tree pouches are made of biodegradable materials. It has what you need to grow your own trees. It's a complete tree growing kit with tree seeds and instructions on how to plant it. This is a great gift for a loved one or a friend.
The tree sprouts in just 2-6 weeks and it's a really fun activity to plant and see it grow. The company has the goal to plant 1 billion trees. You can start with a Gift A Tree package of $8.20.
Tellinga
Tellinga offers personalized stories that can be sent as unique gifts. It can be sent through traditional mail.
Tellinga offers a way to tap back into the tangible and traditional by providing a product that you can touch and can avoid using your laptop or mobile phones.
Tellinga illustrates personalized stories as unique gifts and sends them through traditional mail. It can be fun, dramatic, thoughtful… anything! Your mailbox isn't dead – it's more alive than ever!
HOW IT WORKS:
1. First, select your story length, rating, and genre
2. Next, upload a photo and add a description of your desired story
(reminisce a memory or create a brand new story)
3. After receiving your request, our team of professional artists will
start working on your story
4. A few days later, the designated recipient of the story will start
receiving unique hand-drawn images every other day in their mailbox until
the package ends.
This is a zero waste Christmas gift where you can share your memories with loved ones.
Card Decks by Flowjo
There are also choices for fun games as simple as card decks that you can give to couples or to someone you would want to care about. These two card decks are good choices for this holiday season:
Couples Bucket List
This Couples Bucket List card deck is perfect for couple to enjoy the moment without the use of technological devices that would keep them away from social media. This card deck has new, fun and exciting ways to assure that the couples' love does not fade away.
Self Care Bucket List
If you would like to give a gift to someone who always care for others and always forgot to take care of himself or herself, then this Self Care Bucket List Card Deck is absolutely the ideal gift you can give to that someone. The card deck has 100 activities that would hold them accountable by 100 mindfulness and reminder cards. Makes them not to forget to take care of themselves especially at this tough time.
Homagination
If you have kids or you are planning to give a kid a Christmas gift, then Homagination is the perfect zero waste Christmas gift especially if the kid loves adventure like exploring the virtual experience with magic on this holiday season. Homagination provide personalized and meaningful interactions that would really appreciated by children even if the traditional mall visit is deferred by this Covid-19. It offers a meet and greet with Santa Claus through its interactive virtual experiences.
As Homagination wants to let the children a one of a kind virtual interactions, it offers four exclusive journeys to enrich the enjoyable experiences of children who would love to meet Santa. The four exclusive journeys are as follows:
Homagination is offering four exclusive journeys for children who'd love to meet Santa: 
Imagine Journey: a personal video chat engagement between the child and Santa Claus in one-on-one experience that would last for up to 5 minutes.
Dream Journey: a group video that consists with up to 5 participants and Santa Claus having an interaction that will suit the interests of the children that will last for up to 10 minutes.
Envision Journey: a one-on-one phone call between the child and Santa Claus. The audio call will be held through a Zoom call. The time slots and discussions on these journeys can be chosen by parents and can be designed to cater the child's interest, and there's a link to of the recorded video interaction to restore the precious memory.
Believe Journey: a pre-recorded video from Santa to a child with personalization tailored to their interests. Parents may choose their desired deliver date and time and receive a video message from Santa for their child for up to 5 minutes.