Want to save more money? Look at the way you clean.
The cleaning industry is worth over 60 billion dollars, inclusive of cleaning services and products. This takes a large chunk of every family's budget. You can spend upwards to $700 per year on cleaning supplies alone. Most of these goes towards purchasing products that are good only for one-time use. Worse, they are so wasteful because they are not made from reusable or washable materials.
This huge spending on cleaning one's home and belongings has many layers that you can take apart to garner large savings. There are as follows: laundry, floor and surfaces cleaners, furniture and appliance upkeep and trash collection.
Laundry
For the average family, laundry starts at the $80 to $85 annual expenditure on detergents and soaps. This can increase exponentially if you take into the calculation the cost of dryer sheets and other laundry accessories, energy usage, appliances or laundromat fees.
Floors and Surfaces to upkeep of household appliances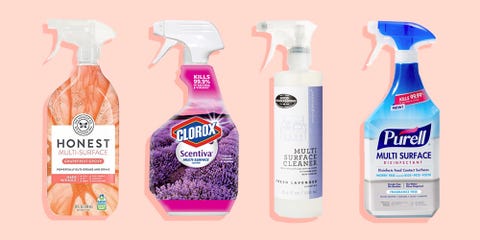 Cleaning the house is convenient through replaceable mop heads, wet wipes and other one-use cleaning products. However these small things can add over time. You can cough up anywhere from $10 to $20 per month, or $120 to $240 per year.
Another money-waster for most households is the habit of purchasing multiple types of household cleaners that do essentially the same thing. This is one aspect of cleaning that you can save a ton by going zero waste and refusing chemical-laden commercial cleanings.
Trash Bags
Lastly, there's trash collection. Trash bags cost a pretty penny and a lot more damage to the environment. They are designed for single use before throwing out and can easily be overused. But if you go zero waste, choose to shift to the 5Rs of Waste Management so you will see more savings not only for your pocket but also your waste footprint.
To expound on zero waste, let's take a look at how your life will change for the better – savings and all – when you clean in the zero waste.
Zero Waste Cleaning
Traditional cleaning is not only very expensive. It also, ironically, creates a lot of waste and makes everything it cleans toxic. You risk your health being threatened by all chemicals in those cleaning products.
But you can be safe from all those risks by going zero waste. Ditch the commercial products and go for what's natural to truly clean your homes. A zero-waste cleaning routine is more sustainable because you can clean for multiple uses, not just one. It will remove toxins from your home, consequently reducing allergies and other health issues. Above all, you can be more creative in money-saving while keeping your home clean and germ-free.
When it comes to zero waste cleaning, first you need to learn which natural and eco-friendly cleaning agents to use.
Chemical-free cleaners
Vinegar
You can use any kind of vinegar, but usually apple cider and white vinegar are the go-to for most zero-waste influencers such as Bea Johnson and Lauren Singer. It is a powerhouse since it is not only good for the kitchen or pantry. It does a lot: disinfecting, softening fabric, cleaning everything from toilets to vegetables to floors, deodorizing, and clearing drains. Most recipes of vinegar cleaning solutions often include baking soda. But you can do fine with vinegar alone.
One particular use of vinegar as a lone cleaning agent is as an animal repellent. Animals don't like the smell of vinegar. With this, you can spray some vinegar and you'll be free from pests or pets that urinate or chew on your furniture.
Baking soda
This is the homemaker's best friend. More than baking, it is the ingredient that can do almost anything to clean. It is essential for you to buy this in bulk when you transition to a zero waste lifestyle.
With a cup or so of baking soda, you can do cleaning, scrubbing, absorbing odors, clearing drains, shining silver, killing mold and more.
Here are some ideas on using baking soda in your cleaning routine:
Oven Cleaner
Spray the oven with vinegar then sprinkle it with baking soda. The sizzling sound of the baking soda is very satisfying to hear because it signals the cleaning mechanism of the vinegar-baking soda solution. Leave it overnight, at least five hours. Then wipe the whole oven clean with a towel. Scrape clumps of dirt with a spatula, but gently to avoid damage.
Toilet Cleaner
From your sink to the toilet bowl itself, you can use a mixture of vinegar and lemon peels to clean. For tough stains and dirt, sprinkle baking soda then scrub.
Drain Cleaner
To clean and unblock your drains, use 1/4 cup of baking soda followed by 1/2 cup white vinegar. Leave until it bubbles then flush with boiling water.
Lemons
Citrus fruits such as calamansi, orange and lemon are not just good for you, health-wise. They is also great in keeping your home fresh and clean. Their unique fragrances provide a natural alternative to air fresheners and deodorizers.
You can rub the peels on taps, sink, floor, and tub. Squeeze a few fruits and use the juice as an efficient bleaching agent. With this, remove stains from chopping boards, remove rust stains and make white clothes brighter, and more.
Coconut milk
Not just good for making your dishes creamy and healthy, coconut milk or "gata" in Asian cuisine is a great zero-waste cleaner. With this, you can remove stains/spots on upholstery and carpets, polish patent leather, remove chewing gum, clean showers, and more!
Vodka
Cheers for the liquor enthusiasts!
Vodka can be safely used on porous surfaces such as natural stone. It is a powerful degreaser. This makes the alcoholic drink one of the best universal cleaners. You can use it on glass, mirrors, and natural stone and marble. Mix it with water to clean mirrors, shower glass doors, faucets, fixtures, countertops, and toilet bowls. It will also disinfect effectively. All in all, you can make vodka the bathroom cleaner for all occasions.
Chemical-free tools
Aside from cleaners, you can also save by reusing or repurposing several of your own belongings into cleaning tools.
Rags: Ditch paper towels or wet wipes. Tear up old clothes, bed sheets and towels into varying lengths for different areas. Keep a bunch in your kitchen, bedroom, and bathroom for your regular cleaning.
Old Toothbrushes: Use them to clean in between tiles and hard-to-reach corners.
Buckets: Get your old folk's galvanized steel buckets to hold water and other materials for cleaning. They are better than buying plastic ones.
Mops: Stay away from disposable wet floor wipes. They are dangerous so much that they cause floods through serious blockages in sewer systems. Use a rag tied attached to a mop head (secure with rubber bands).
Spray bottles and glass shakers. Repurpose the containers of your perfumes or cosmetics into spray bottles for your natural cleaning solutions. As for your baking soda, use an old glass shaker to sprinkle this wonder ingredient as necessary.
Conclusion
In saving money from your cleaning routine, the most important point is to keep things simple, as fuss-free as possible. Minimize the number of ingredients and the tools required to keep your house clean. This will also drastically reduce the waste generated by the cleaning process. The ironic thing about conventional cleaning is that they do not fully clean the house. Rather, they produce unnecessary waste and toxicity after use.
On the other hand, cleaning the zero waste way is a win-win situation. This cleaning routine relies on durable tools that can be washed and reused. It uses natural ingredients that you mostly already have in your pantry so you don't have to go buy specialized cleaners in the store. You just need to be creative and have fun with the way you clean. Above all, you save a lot by going zero waste because you use lesser ingredients to clean more.