The ocean is one of the most important ecosystems in the world. It is necessary to protect it in every way. This is especially crucial for communities living in coastal areas. One of the best ways to protect the health of a coastal area is to run a sustainable business that also participates in conservation efforts.
Crafting decorative pieces has long been a popular part of economies worldwide from ancient times to now. Crafts made from locally sourced materials enrich the community and promote the natural beauty of the place. This is especially true for coastal communities which use the bounty of the waters to create amazing pieces. In this time where sustainability is at the forefront, many coastal businesses use sustainably made materials to help protect their local environment and make consistent profits at the same time.
Such is the story of Old Line Oysters.
Old Line Oysters is a handmade crafts store that creates magnificent pieces from recycled oyster shells. Each of their pieces are custom designed so you can bring a little marine sparkle in your life. You can choose to buy home goods and jewelry pieces. Old Line Oysters' designs are great to give as personalized wedding, baby shower, birthday, housewarming or hostess gifts.
Want to give your loved one the choice of Old Line Oysters pieces? Get them an Old Line Oysters Gift Card. Old Line Oysters will still wrap it in their signature Annapolis or Maryland Toile.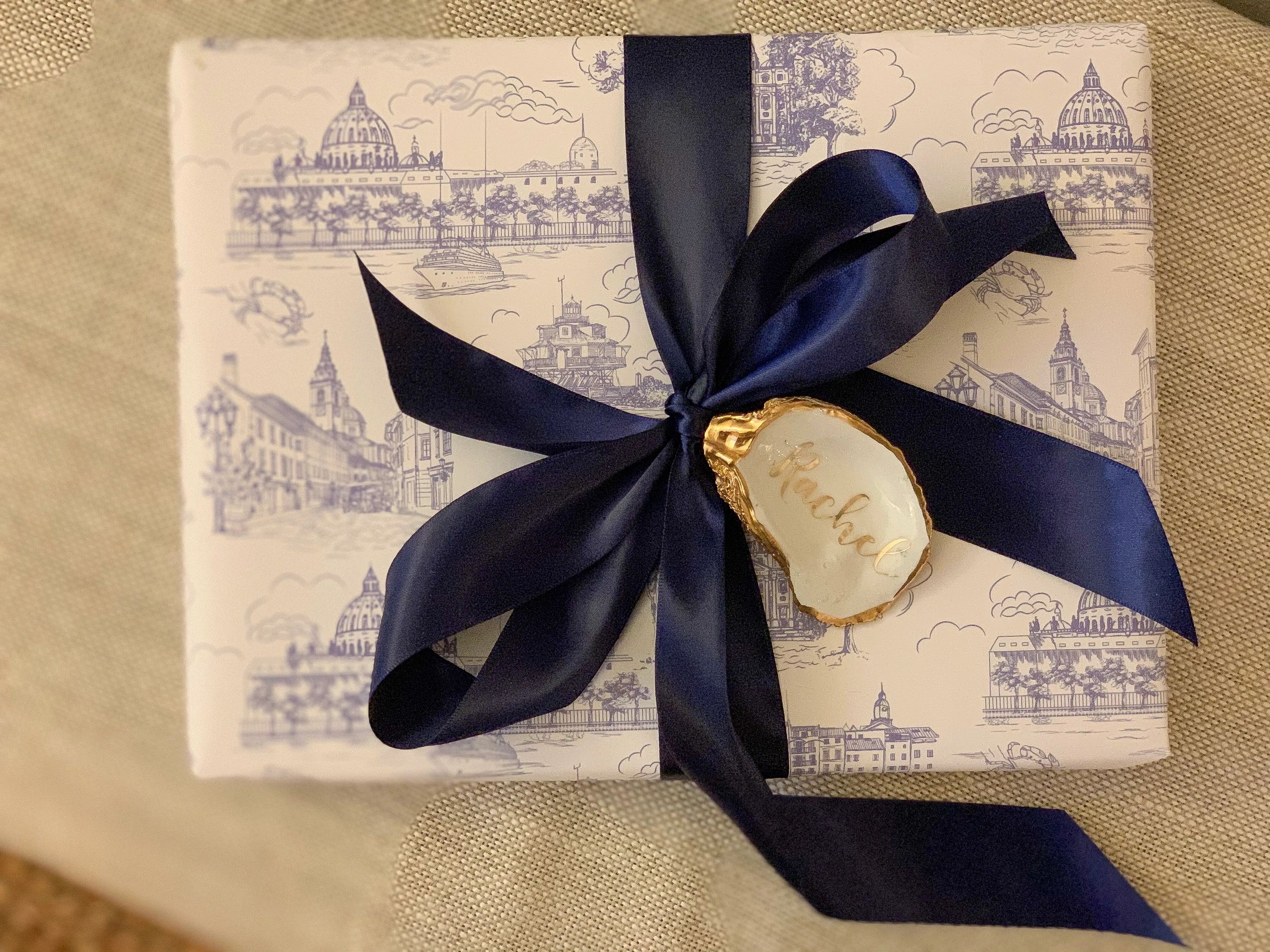 I interviewed Rachel Cobbs who founded Old Line Oysters to help the Chesapeake Bay to recover its sea life, especially oysters. She talks about her advocacy to help in saving the Chesapeake Bay and work with fair trade partnerships. Get inspired by her eco-friendly business and learn how to craft with sustainability in mind.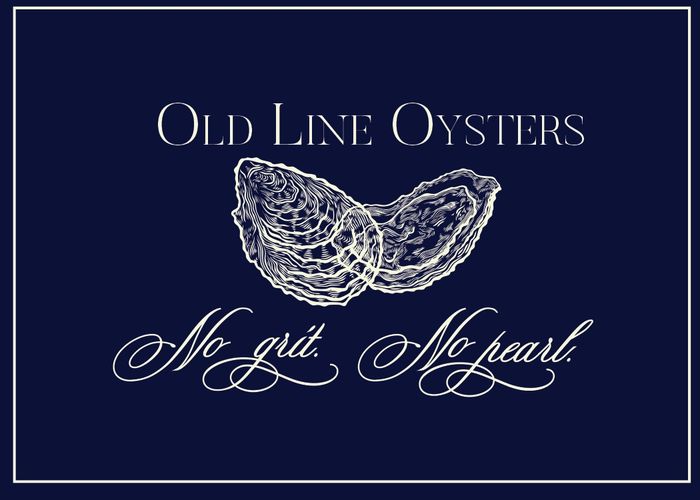 Tell me a little bit about yourself. Where do you work and live?
I am a wife and mother of two very active boys. We live in Silver Spring, Maryland.
What does the word "oyster recycling" mean?
Oyster shell is the best, most natural material used to rebuild oyster reefs. To save this ecologically important byproduct, ORP created the Shell Recycling Alliance in 2010 to reclaim shell; shell that otherwise would be dumped in landfills is now recycled, cleaned, treated with baby oysters and put back into the waters of the Chesapeake Bay. We work with Oyster Recovery Project, the nation's largest shell recycling network, ORP has reclaimed 213,000 bushels of shell, which equates to 7,400 tons kept out of area landfills, approximately $350,000 saved by local businesses in waste collection fees, and enough substrate to support the planting of 1 billion oysters in local waters.
Why did you start Old Line Oysters? How did it start?

I had been painting oysters for brides for years. Friends of mine encouraged me to start selling them. I decided to also diversify and not just focus on the wedding business, but also home decor & jewelry. So it started on my kitchen table!
What are selling points of Old Line Oysters designs?
Just like no oyster is the same, none of our products are either. People really like being able to customize their shells.
What are your bestselling products?
Our jewelry is quickly becoming a best seller. These are pieces that I am very proud of, we created this line with the mission to empower women living in poverty by giving them dignified and respectable work, so they can provide for their families and flourish in their communities.
What is involved in the production process of every Old Line Oysters design?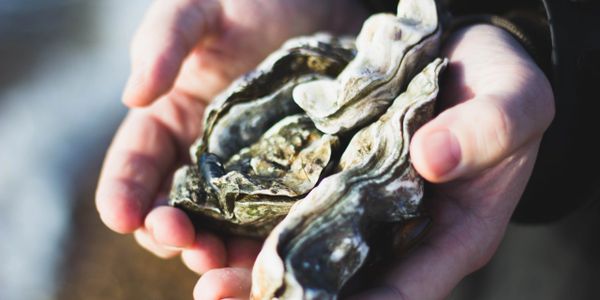 We do a lot of shelling, scouring the beaches for shells. However, with CoVid, our beaches are closed so restaurants are providing me with shells (instead of ending up in a landfill). I clean them, then they are sun-bleached and hand-painted. The shells I cannot use are recycled– once ORP reopens for oyster recovery, I will take the shells from the restaurants to be recycled. Our jewelry is made in partnership with Hands Producing Hope.
How is your business helping Chesapeake Bay and its environment?
We are members of the Chesapeake Bay Foundation. The CBF serves as a watchdog, they fight for effective, science-based solutions to the pollution degrading the Chesapeake Bay and its rivers and streams.
What is your advocacy as a business?
The same as the CBF: "Save the Bay."
What tips can you give to those who want to start buying sustainable handicrafts?
Sustainability, for us, is using the Earth's resources in such a way that future generations can meet their needs and easy way to do this is to purchase locally.
In the future, what lies ahead for Old Line Oysters? Where do you see your brand in the movement for sustainable living?
We are planning to extend our jewelry line, continuing with our eco-friendly, fair trade mission. Hopefully, when people see our shells, either as a home goods product or wearing a piece of our jewelry, they will be reminded of the beautiful place they came from, the waters of the Chesapeake Bay. My hope is that reminder will encourage them to adopt practices that will help "Save the Bay."
Aside from running Old Line Oysters, what other eco-friendly habits do you practice in your life?
My husband is the CFO of a renewable energy company, C-Quest Capital. Their investment projects have improved the lives of over 16,000,000 people and have reduced over 2,000,000 tonnes of CO₂ emission reductions and counting.
What advice can you give to people who want to sell sustainable products and consistently find profits?
In addition to making money from their products, (if you are upcycling, your material costs should be low) but you can also earn money through a variety of federal, state, and local tax incentives. Not only are tax incentives available for businesses, they are also available to individuals. While tax breaks like rebates provide direct cash back, credits and deductions can also make you money by increasing your tax refund.
ABOUT RACHEL COBBS, FOUNDER OF OLD LINE OYSTERS
Founder Rachel Cobbs started this company wanting to make beautiful gifts using oyster shells.
But unlike similar retailers, Rachel had bigger ideas in mind. She set out to create a company that creates products that are both beautiful, and benefits the Chesapeake Bay.The Chesapeake Bay was once home to vast numbers of oysters — oyster reefs rose so high that they grazed the bottoms of boats sailing the Bay. A nationwide trade in oysters grew up with the Bay at its heart.
Today, the Bay's oyster population stands at a difficult crossroads. Decades of overharvesting and diseases have left the Chesapeake's iconic oysters in a precarious state, at only about one percent of the numbers present in the nineteen century. Old Line Oysters is dedicated to supporting local growers and oyster recycling.
Scientists and policy makers are exploring ways to restore oysters to the Bay. Reef building, establishing protected sanctuaries, and breeding disease-resistant oysters may all be key to fostering a comeback of Crassostrea virginica. The oyster will need all the help it can get.