Celebrated on April 22, Earth Day is a reminder to us all to celebrate and be thankful for the earth we have and all that it's given us. From the leaves on trees to sunsets, ocean waves to mountain snow, we have our earth to thank for every naturally-occurring wonder in our lives.
Which makes it all the more important that we do what we can to lessen our impact on the earth, and that we all do our part to ensure that the earth is around for a long time for us all to enjoy. Going green and making more sustainable choices doesn't have to mean switching to an entirely plant-based diet or throwing out all of the plastic in your house (though power to you if you make those choices!).
How To Live Wastefully on Earth Day and beyond
Sometimes smaller steps are all it takes to make a difference toward a zero-waste and environmentally-friendly lifestyle. From the home to running errands, there are many places all of can cut back on to produce less waste and be more sustainable, on Earth Day and beyond.
Credits to wikibuy.com for this graphic.


Reduce and refuse single-use plastic
An example of an easy switch to a less wasteful, more sustainably-minded lifestyle is by reducing the amount of single-use plastic you consume. Think of all the places you get single-use plastic: in take-out food containers from restaurants, at your local coffee shop, at the grocery store, or in packaging of home and beauty products.
By shopping sustainably and making the conscious choices to bring reusable containers, say no to plastic cutlery, invest in a reusable coffee mug, bring reusable bags, and buy package free items, you're taking a small but important step in the right direction.
Choose plastic-free alternatives
Another place you can easily adjust to move toward a more environmentally friendly lifestyle is through making better purchases that lead to less waste. How many plastic toothbrushes have you gone through in the past year that ended up in a landfill, and will take decades to decompose? Too many.
By purchasing bamboo items and other longer-lasting materials instead of plastics, you're lessening your impact on our planet and reducing the amount of plastic waste that ends up in our landfills. Considering that there's already around 8 billion tons of plastic in those landfills, doing your part to reduce this number is crucial.
Use energy wisely
An area we can all improve on when it comes to sustainability and low-waste movements is in energy waste. Due to the COVID-19 pandemic, many of us will likely be spending and celebrating Earth Day 2020 in our homes. Seeing the areas you can cut back energy waste on, starting at home, is a great place to see what other areas you can cut back in.
Through setting a timer on your air conditioning, turning it off completely and letting the air provide some natural AC, air-drying your clothes instead of in the machine, or cutting down on shower length, you're taking the right steps to reduce the amount of energy you waste in your everyday life.
Conclusion
If we all make smaller, more informed decisions like these on how to lessen our carbon footprint and impact on the earth, we're all doing our part to waste less and be even more eco-friendly, on Earth Day and every other day of the year. For more tips on how to go green and waste less on Earth Day and beyond, check out these tips from Wikibuy.
Written in partnership with Wikibuy.com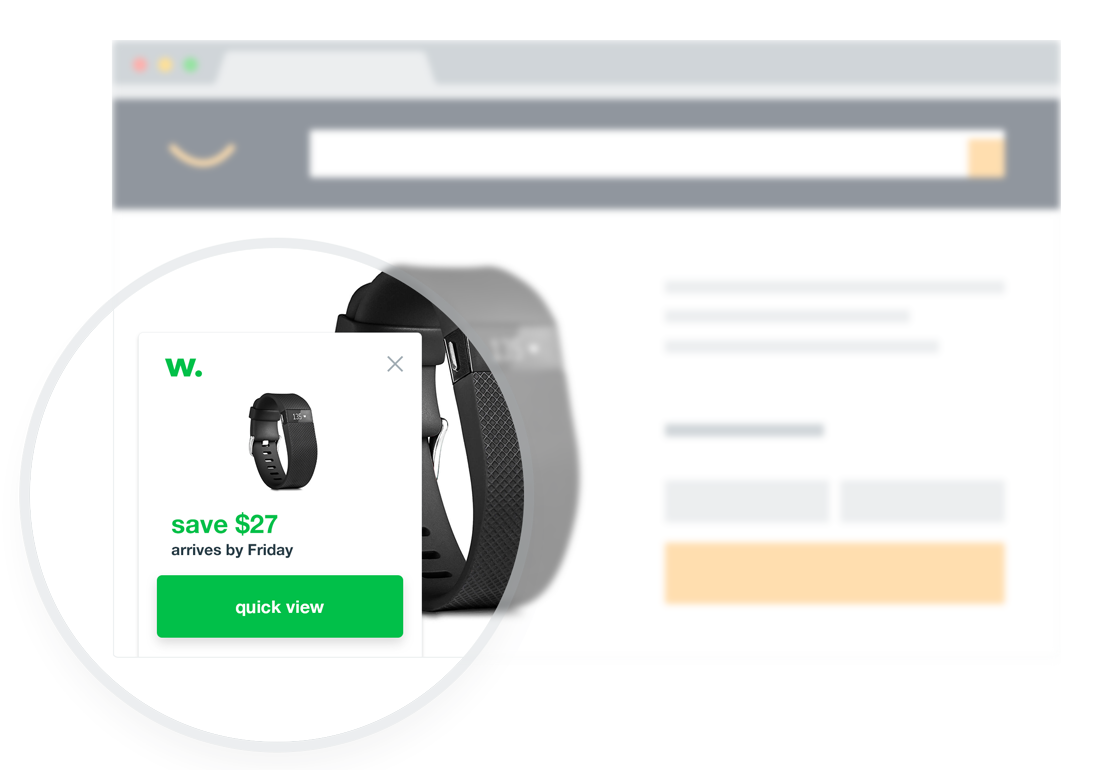 Wikibuy is an discount browser extension for budget-savvy shoppers. It helps you effortlessly find the best deals for the products you want to buy. It works by communal visibility – "As soon as one Wikibuyer finds a better price or a working coupon code, the other 3,000,000+ Wikibuyers with the browser extension installed know about it, automatically."
This Texan discount platform also offers the following benefits: earned credits for purchase on popular sites such as eBay and Walmart, universal product search, and price tracking.