Gifts of Experience: A Great Alternative For Material Gifts
As the Christmas season approaches, it is undeniable that people buy many different kinds of stuff, wrap it and give it to the people that are important to them. Those things are so-called "gifts". Giving gifts especially during Christmas depict the spirit of spreading love, forgiveness, and happiness towards the people that are important to you. And without receiving or giving gifts people might think that the Christmas season is quite sad or there is something that's lacking.
When we buy gifts, we think that this is the time where we show our love and appreciation to other people especially to our loved ones. To show how important they are, it means we do remember them in this season. However, when we say gift, it should not only be limited to material or tangible gifts but should also include intangible gifts such as experiences and or memories.
Why Choose To Give Gifts of Experience over Material things?
Gifts of experience are among the best that we can give to someone because they create unforgettable memories that they can cherish forever. Giving material things to someone does still show that the person is important to you but giving a gift of an experience is something memorable.
They get the chance to experience something new that they will never forget. And most likely, they will remember every time they will be asked what are their best experiences so far. They can also learn from that experience – they can discover new skills that they could bring wherever they go.
Above all, gifts of experience are better than material gifts because they produce less waste – no wrapping paper, no unnecessary packaging. And for sure, the recipients of gifts of experience will appreciate them more than material gifts so little to no risk of unwanted gifts!
Best Sustainable Gifts of Experience
TRIPS
Trips and vacations are some of the things that can be given as a gift to our loved ones because they get to experience traveling along with the country and it will be very favorable to them since it will cost them less to have a memorable and happy vacation. Here are some of the trips, travel, and vacations experience that you might want to give someone.
United States of America
$219 – $469
Justin Trails Resort is nestled in a quiet, peaceful, hilly coulee near Sparta, Wisconsin. It offers guests a relaxed, dog-friendly country getaway in the heart of Wisconsin's Driftless Region.
Enjoy 10+ miles of dog-friendly walking/hiking trails, 2 championship disc golf courses, bird watching, a gazillion stars and 2 friendly pet llamas that love to be fed treats right out of your hand!
Justin Trails Resort is located 2 hours from Madison, 3 hours from Milwaukee or The Cities, and 4 hours from Chicago.
Staying overnight at Justin Trails Resort is a gift of experience. The memories will last for years to come. Plus you don't have to waste wrapping paper or tape!
The Thousand Trails Camping Pass
The Thousand Trails Camping Pass is the perfect gift for any type of traveler and is a particularly great gift for that "outdoorsy" person, in light of the popularity of outdoor vacations this season and into 2021! Currently $474 with the Thanksgiving Special discount!
It offers RVers, campers, and outdoor enthusiasts (new and old), plus, the opportunity to tour in America throughout 2021. A Thousand Trails has a network of nearly 80+ campgrounds, which are divided among 5 camping zones: Northwest, Southwest, Midwest, Northeast, and Southeast. Holders get a full year of unlimited camping in the region of their choosing and some of the best campgrounds located in top destinations in North America.
Additionally, the member receives year-round access with a variety of discounts to Encore/Thousand Trails properties across the country. Add-on options are also available to make the camping pass customizable to traveling expectations, such as:
– Camp for the next 12 months with no nightly fees.
– Pick one of 5 zones and pay only $474 with the current Thanksgiving Special discount!
– Add additional zones for just $59.
– 190+ RV Resorts and Campgrounds
– Get 100+ more campgrounds nationwide with The Trails Collection for $299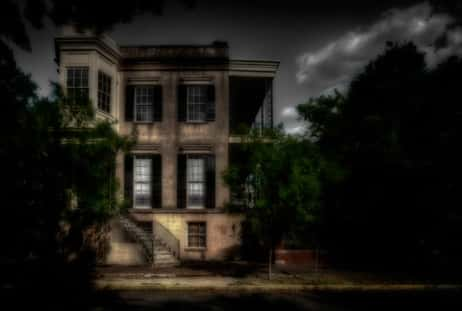 Ghost City Tours offers adult-only tours, family-friendly tours, and pub crawls. Offers walking ghost tours in 7 cities (and will be expanding soon) that are great for adventure seekers! Since the tours are all outdoors, they are Covid-free. Price ranges from $19.99 to $29.99 only!
Ghost City Tours operates Ghost Tours in some of America's most haunted cities, including: Savannah, New Orleans, Charleston, San Antonio, Nashville, Galveston, Tombstone, Key West, and Salem.
Adventure Vacation with Fitpacking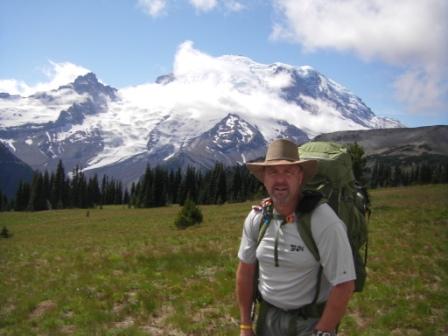 Consider gifting someone a weeklong backpacking adventure vacation with Fitpacking. They take people hiking to premier destinations such as Yellowstone, Mt. Rainier, Yosemite, Shenandoah, and more only for $1250-$1400!
Although there is an environmental impact in getting to and from Fitpacking destinations, once on the trail your actions have virtually no impact whatsoever since there is no electricity, plumbing, or vehicles in the wilderness. Even if you try, there are scant few actions you can take (short of setting a fire) that would have a significant impact on the environment. Furthermore, when you return from your trip you start noticing how much water and power you needlessly waste.
See their list of their 2021 trips, Covid allowing.
Some of the most valued gifts of experience in Southern California are the Balboa Park Explorer Annual Pass, Parkwide, and Limited Passes. Balboa Park is San Diego's cultural heart and an outdoor escape. At 1,500 acres, it's near twice the size of Central Park in New York, and also features a long list of arts, science, and cultural organizations at one historic campus. Let's not forget the San Diego Zoo, the most famous location inside the park!
The Explorer Pass program is operated by the nonprofit Balboa Park Cultural Partnership on behalf of 16 museums. It is a multi-venue pass, and revenue from selling pass is used for its maintenance and improvements; if you go to the San Diego Museum of Art, that museum gets a slice of your pass sale. This multi-venue pass saves up to 58% when compared to the purchasing price of an individual admission pass. Combining the Zoo 1-day pass with the Parkwide Pass will cost you less!
The Parkwide and Limited passes are for short-term Youth and Adult visitors. The Annual Pass includes options for seniors, college students, and the best deal – a Family Pass, for 2 adults and up to 4 children – for only $229. Imagine 365 days of visitation to all participating museums, with exhibitions and events rotating continually.
Despite having buildings that are over 100 years old, we have 10 LEED-certified structures, and our Sustainability Program has helped the park become one of the greens in the nation.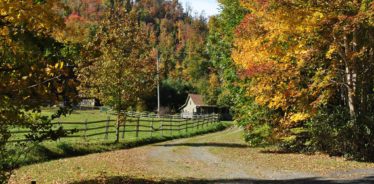 A farm stay is an experiential vacation, not just a place to sleep. Farm Stay USA promotes working farms and ranches around the U.S. that also offer lodging. We appeal to guests interested in experiencing the farm life. This might involve helping with chores or it might just be breathing in the fresh smells of the countryside while sitting on a deck reading a good book – their choice.
Their farms and ranches charge anywhere from $25 to camp up to $400 to stay in a farmhouse that sleeps 6 or more per night, and everything in between. We are independent operators so charge based on what we offer.
You can search their farms and ranches by location, activities, food, pricing, amenities and more. As for sustainability, many of their members use regenerative farming methods as diversified farming operations and not monoculture. There is always a focus on sustainability. Similarly, there is also a focus on waste since farming is a hard way to make money and everything that can be reused is reused!
This is a great experience for families, friends, and individuals and creates memories (and return visits) for years to come.
Outside America
Heads up! An adventure trip to a property in Belize promotes sustainability and conservation.
Book a 3 Perfect Days package at the San Ignacio Resort Hotel and witness its property focusing on sustainability, hiring locally, and conservation projects including their Green Iguana Conservation Project.
Found amongst the lush green Belizean jungle in the Cayo District, San Ignacio Resort Hotel simplifies adventure travel for its guests. Established in 1976, this family-owned property is designed for travel lovers presenting its rich history, central location, authentic locally inspired accommodations, and immersive experiences. It's truly a one-stop-shop for everything Belize has to offer.
At San Ignacio Resort Hotel, exposure to Belize's culture begins within its walls. When it comes to artwork, all of the paintings found throughout the resort are created by local artists. To support its local talent, San Ignacio Resort Hotel has hosted a "Meet the Painter" event which invited a local artist to create a work of art in the hotel's lobby. For amenities, San Ignacio is looking forward to creating partnerships within the community. A potential partner would be Rubba Dub Soaps known for using local ingredients to create a variety of organic cleansers.
What allows San Ignacio Resort Hotel to make traveling in Belize uniquely carefree? Its on-site personalized tour company, Cayo Gial Tours. These expert guides create itineraries that showcase what makes Belize an extraordinary place – its natural beauty, culture, thrilling landscapes, and history. Guests can visit the famous Maya Temples, embark on a waterfall cave expedition, hop in a canoe and navigate the Macal River, take a guided hike through the rainforest and rappel off a 300-foot cliff, tour Belize's botanical gardens or walk a medicinal trail, birdwatch on a private reserve and much more.
Voted as one of The Places to Go in 2019 (CNT), Belize is the ideal destination to escape from everyday life and experience real jungle adventure.
The San Ignacio Resort Hotel is a premier full-service Belize resort, located in the Cayo district. The hotel boasts resort-class amenities and accommodations for those seeking to relax and enjoy a beautiful tropical escape, yet offers nearby adventures for those wanting to explore inland Belize. The luxurious San Ignacio Resort Hotel is centrally located for adventure tours to nearby archaeological parks, caves, and nature reserves and boasts views of rainforest and wildlife.
Costa Rica is the world's eco-tourism capital, and we do our best to run our trips as sustainable as we can. Under30Experiences offers a $1,495 trip that visits a world-renowned eco-lodge called Rancho Margot.
You might need to get on a plane burns carbon but surely people will learn about sustainability and help them realize not to be materialistic and adopt a more eco-friendly lifestyle, giving value to what really matters in life.
MYSA Natural Wine
MYSA Natural Wine and Wonder Women of Wine have teamed up to create wine tasting experiences that give back.
Both of these experiences include natural wines from womxn winemakers, the more sustainable wine choice. The winemakers MYSA use biodynamic farming techniques with minimal intervention in producing their wines.
#1 – The first kit is the traditional wine club offering – three bottles will be sent to your home for you and your loved ones to enjoy. A perfect gift to wine lovers for them to discover new bottles with undeniable great taste!
Tier 1 Experience for $125/kit includes the three wines, fun swag, a virtual tasting led by advanced sommelier Rania Zayyat, and a donation to Wonder Women of Wine's scholarship fund.
#2 – The second kit we've curated is a great option to gift if you're heading to stay with family/friends or the in-laws for the holidays and looking for some adult fun one night. (Other ways people are using this kit: office happy hours, holiday parties, birthday celebrations, and bachelorettes). It's designed for a small group celebration in someone's home (the starting price includes 4 total guests but we've done up to 6).
MYSA x WWOW Wine Tasting Party in a Box
The MYSA x WWOW Wine Club features three natural wines from womxn winemakers and awesome add-ons to help you understand, connect, and consume all the wines in their best form. This particular wine gift is a custom, curated tasting experience kit that comes complete with personalized swag for you and your party guests, festive entertaining essentials, something sweet to snack on, and a surprise party starter item. With every experience in this wine club, the additional benefits are a virtual tasting led by an advanced sommelier and a donation to the Wonder Women of the Wine scholarship fund, which supports women gaining more access to leadership roles in the wine industry. Tier 2 Experience – Starting at $200
Christmas is the #1 Holiday for Engagements | Gift an Experience along with the ring!
$999
Pre-Planning Wedding Weekend
A romantic getaway paired with a weekend of wedding planning too! Bring your fiancé or come solo to disconnect from it all and get down to business. Our planning-moons include a fun-filled weekend itinerary for two, accommodations, meals, and more all paired with in-person and one-on-one work with Master Wedding Director and The Bridal Retreat Founder, Kristin Sullivan. Getaway, create another memorable wedding experience, plan your big day in one major power session, and enjoy a vacation designed for brides and grooms. Escape to Florida, return home with your wedding stress gone, and the details have done!
What's included?
5 hours of wedding planning one-on-one with Kristin
Waterfront private accommodations for 1 evening
Breakfast & lunch included on planning day
Round trip airport transfers to/from Punta Gorda or Ft. Myers Florida
1 hour follow up consultation (within 30 days) via phone or Zoom
Engagement photo sessions can be added to your getaway package
Limited dates available for 2020; accepting dates for 2021.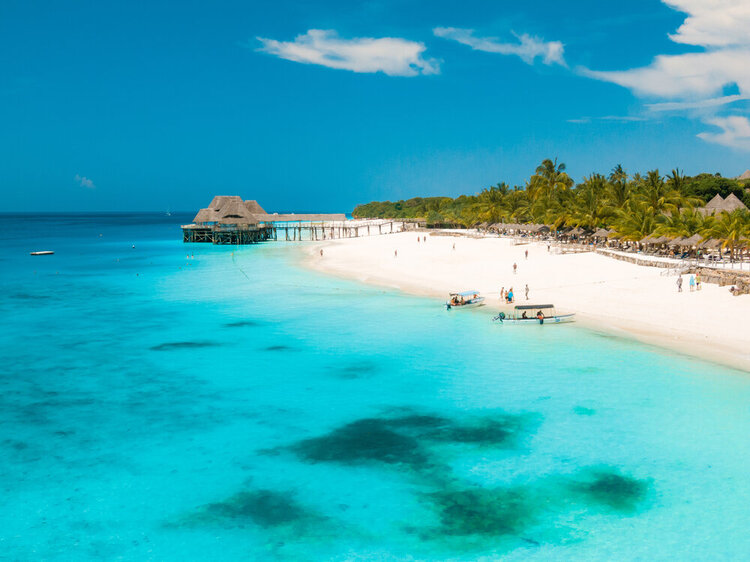 Femscape Sojourns is a social enterprise that invests in women. The company serves as a vehicle for positive social impact by connecting women with other women around the world through impactful travel. The trips that we develop offer women culturally immersive experiences and the opportunity to play a role in supporting female entrepreneurs; such as guides, chefs, hoteliers and artisans. We are deeply passionate about improving the livelihoods of women and children around the world.
Femscape Sojourns combines a travel tour company with advocating for women's equality. In addition to the fact that we only work with female owned or run establishments, we also educate our clients about the women's issues in the countries we travel to.
Essentially, Femscape Sojourns is a boutique women's travel company that offers unique and personalized small group trips around the world. Trips are offered for women ages 40+, women in their 20s & 30s and mothers and daughters.. Our 2021 trips are live and we now also offer gift cards!
A weekend camping excursion from Trail Blazer Survival School makes a great gift for anyone on your list – adults and children alike – and can consist of everything from skill building to adventure trips.
Trail Blazer Survival School offers a variety of outdoor wilderness and survival experiences, with everything from single-day workshops to multi-day courses. Skills include shelter building, firecraft, navigation, finding and making water safe to drink, trapping, butchering, tanning and identifying edible and medicinal plants.
Camps and seminars cover all skill levels, from basic outdoor essentials to master survival skills, including:
Essential Wilderness Survival Course: Participants in this 2-day course will learn the basics of survival through classroom instruction and hands-on training. Set up your tent and spend the night, fish from our lake after each class, hike our beautiful trails, and relax at our central campfire.
Applied Wilderness Survival Course: This 4-day course is designed to teach the skills necessary to survive any situation with confidence, including: shelter building, food & water procurement, fire making, primitive tools, cordage making and more. Essential for anyone who enjoys hiking, camping, and spending time in nature.
Advanced Wilderness Survival Course: This 5-day course will prepare you for a state of self-reliance that allows you to survive in the wilderness for extended periods of time. Skills include constructing a long-term shelter, advanced trapping techniques, processing small game, identifying edible and medicinal plants, orienteering, and much more.
Master Survival Course: This 2-week package is the ultimate way to become a master of survival. Learn to effectively prepare for and survive a 72-hour emergency, as well as how to live off the land indefinitely. This course will put your skills to the test in a way that a regular classroom experience cannot.
Preparing To Hike The Appalachian Trail: This introductory backpacking class is a mixture of lecture and hands on learning, teaching everything from planning, selecting and organizing gear, proper footwear and clothing, maintaining and repairing gear, to hygiene and how to minimize your impact on the wild.
Compass and Map Navigation: This course teaches compass and map navigation, as well as how to measure time & distance and engage your senses to build a mental map of your surroundings.
Wilderness Survival Weekends: Choose a 1-day or 2-day adventure. Spend time with an expert guide as you hike in the National Forest, explore the native landscape, learn primitive fishing skills at our pond, and how to harvest food from the wild. Eat a meal over a fire you started from a single spark.
Trail Blazer Survival School can customize courses and trips to meet your needs, like a one-day hike to 7 breathtaking waterfalls, or a 7-day adventure into the wilderness with a guide who will teach you new skills. They also offer week-long summer day camps for kids ages 10-14.
GIFT CARDS
Are you undecided about where to send your loved ones for vacation? The gift card is the answer. With this, they can freely choose how to use it. Here are some of the gift cards that you can give as a gift:
Valid at more than 300 inns and resorts throughout New England is a perfect holiday gift for the traveler in the family. Purchased gift cards never expire and can be used for a staycation, road trips, or in hopes of future travel plans and many more options.
For over a century, the New England Inns & Resorts Association (NEIRA) has remained committed to its underlying principle: a proud tradition of gracious hospitality. NEIRA's lodging options range from the largest New England luxury resorts to the most intimate bed and breakfasts throughout Connecticut, Maine, Massachusetts, New Hampshire, Rhode Island, and Vermont. Properties may differ in size and scope, but the tie that binds them together is genuine care for guests.
Gift cards can be redeemed at any current New England Inns & Resorts member. Gift cards from New England Inns & Resorts can be issued in the amount of the purchaser's choice and are typically processed within one business day. Gift cards are shipped via US Postal Service (USPS), as first-class and handling, are FREE. Expedited shipping is available for an additional fee. When making a reservation, the recipient must notify the property that they will be using a New England Inns and Resorts gift card and present the card at check-in.
Your premier places to search, compare, and book fishing trips. With thousands of trips in hundreds of locations, find a trip for any species across the US and beyond. This holiday season, we are offering our "Damn Good Gift Card" so that you can give the gift of a fishing trip to a special someone.
Available in any amount and never expiring, the DGGC can be redeemed on any trip in our inventory. Search and book on our site knowing your payment is secure while your guide is licensed and insured. Trips range from a few hours to overnight, and children or large groups are welcome.
We support the Coastal Conservation Association, B.A.S.S., IGFA, and Trout Unlimited in our quest for helping keep waterways clean so we can continue to support a livelihood for the guides and keep getting people out on the water.
HomeExchange, the world's largest home exchange network (renowned from the popular movie 'The Holiday') is offering a 6-month or 1-year membership gift card this holiday season. A HomeExchange gift card means giving the gift of flexibility, safety, and unlimited travel while remaining the most sustainable way to travel.
Members exchange with real, lived-in homes, pouring resources back into local businesses, as opposed to over-developed managed properties on Airbnb. HomeExchange hosts go out of their way to provide personalized recommendations, tips, and welcome gifts to their guests which give a unique window into the lives of the guests' chosen destination.
The gift card accesses an unlimited amount of stays, redeemable whenever. It can even be used for extended remote work trips, family gatherings, or socially-distant travel.
$59-299
Tinggly is a unique way to gift your friends and family, or even yourself. We have a range of fantastic gift boxes, each of which contains 100s of experiences that the recipient can choose one of, according to their own preferences – adventure, romance, pampering, foodie, culture – for example. These experiences are available all around the world, so essentially you're giving a completely customizable travel voucher – they can use it for whatever they want to do, whenever and wherever it suits them.
Tinggly is really exciting and inspiring for recipients, and means much less pressure for you when it comes to special occasions like birthdays, weddings, Christmas, etc. Because only a few people are traveling right now for obvious reasons, Tinggly gift cards offer NO expiry dates at all!
It's a great gift to one's self to literally to get a taste of international destinations while borders continue to remain closed during COVID-19.
Options include:
A single class gift valued at $185. This can be for a general class of the recipients choice, or for more personalized gifting, a specific class that may reflect a more personal connection.
A Build Your Own Experiences of three classes for $500 or a five class pack for $825
A three pack series of classes based on region or cuisine for $500 including, Cooking & Cocktails, European, Adventure Cuisine, Mediterranean, European, Latin American, Southeast Asian, Family Friendly and more.
Cuiline is a new company offering boutique live online cooking classes with home delivery of hard to find ingredients with renowned chefs from more than 20 countries leading home cooks in the creation of multi-course menus of their authentic regional cuisines.
The concept was conceived by Tamar Lowell, who is also CEO of Access Culinary Trips, the leading culinary tour company specializing in exploring culture through cuisine. As international travel came to a halt in Spring 2020, Lowell realized that her clients who had to cancel their upcoming culinary trips to destinations such as Italy, Spain, Vietnam, and Morocco. Her clients would likely not be traveling for some time and would be craving international culture and connection. She also had a strong desire to put her network of chefs around the world back to work.
Conducted live via Zoom there are more than 20 classes to choose from in the initial launch with more being added regularly. Participants can choose from cuisines including Italian, Spanish, Greek, Moroccan, Indian, Japanese, Thai, Vietnamese, Argentinian, Peruvian, Cajun/Creole and more. The company's website, Cuiline.com allows home cooks to browse classes by chef, region or cuisine, and cooking style or dietary preference, including Vegetarian Adaptable, Pescatarian, Gluten Free, Dairy Free and Kosher Style. Cuiline's test kitchen works closely with the chefs to help them bring their authentic recipes to the U.S. market.
Glamping Hub are the largest online booking platform for luxurious and unique outdoor accommodations.. With over 26,000 accommodations across the globe, we provide travelers with hotel quality comfort, close access to nature, and the opportunity to experience one-of-a-kind activities and excursions. Glamping gives people who like the idea of camping a chance to live out their dreams of exploring the outdoors without sacrificing their everyday comforts.
Why is it a good gift?
1. Gift cards are the most wanted gifts to receive!
According to the National Retail Federation, 54% of shoppers surveyed want to receive a gift card this year.
2. It´s an e-gift card! This year the holidays are going to be slightly different, many people might not be able to spend the holiday season with their loved ones, whether that is due to travel restrictions, curfews, or health reasons. So, giving a physical gift might not be the best option this year. Glamping Hub´s Gift Card can be sent to the buyer or to the recipient directly, so need to worry about when you are going to drop the present off! This also makes it an eco-friendly gift!
3. It´s a chance to try Glamping! Glamping is the most popular way to travel at the moment as it offers local, secluded and outdoor options, and is something that everyone can enjoy! Giving a Glamping Hub Gift Card is the perfect gift for friends or loved ones whose trip may have been postponed this year, or who are looking for a way to relax, disconnect and escape to nature after a crazy year.
Virtual Experiences
Virtual experiences are also one of the best especially this time of the pandemic, many of us cannot go out and go somewhere since some of the parks, malls, and other places where we can unwind are still prohibited and people are discouraged to go outside.
Through these virtual experiences, you can already make someone happy especially your loved ones because even though they are just in their home they get the chance to experience some of the virtual tours, experience and some are classes that they can really learn something plus it is very convenient to them. Here are some of the Virtual experiences available.
Here's one of the best gifts of experience – an online green tea experience from Shizuoka, Japan!
Arigato Food Tours is operating the perfect online experience for tea lovers. Called "Green Tea Time in Japan," the tour is hosted by Lauren, an American ex-pat who has lived in Japan for 24 years, having since taken classes and completed certifications to become a tea expert. Lauren walks the group through exactly how to make the perfect cup of tea and also shares interesting facts and information about green tea and the production region that guests might not know.
Lauren's a great host and she does a wonderful job of including everyone in the experience. Times are customizable given time zone differences, and the cost for the experience is only 1500 yen, or about $14.
Who doesn't have a trip to Italy on their bucket list? Tasting all the amazing food, buying the latest fashion items, seeing the breathtaking architecture?
Due to global issues caused by pandemics, a decrease in the number of travelers could be observed. Don't worry! Slavica Skala of Italian Kitchen Stories & Scalla Group created virtual cooking classes that can be attended via Skype or Zoom. It could be learned by kids and adults. This is an Italian culinary adventure made in a fun atmosphere to learn new things.
Online French Wine Class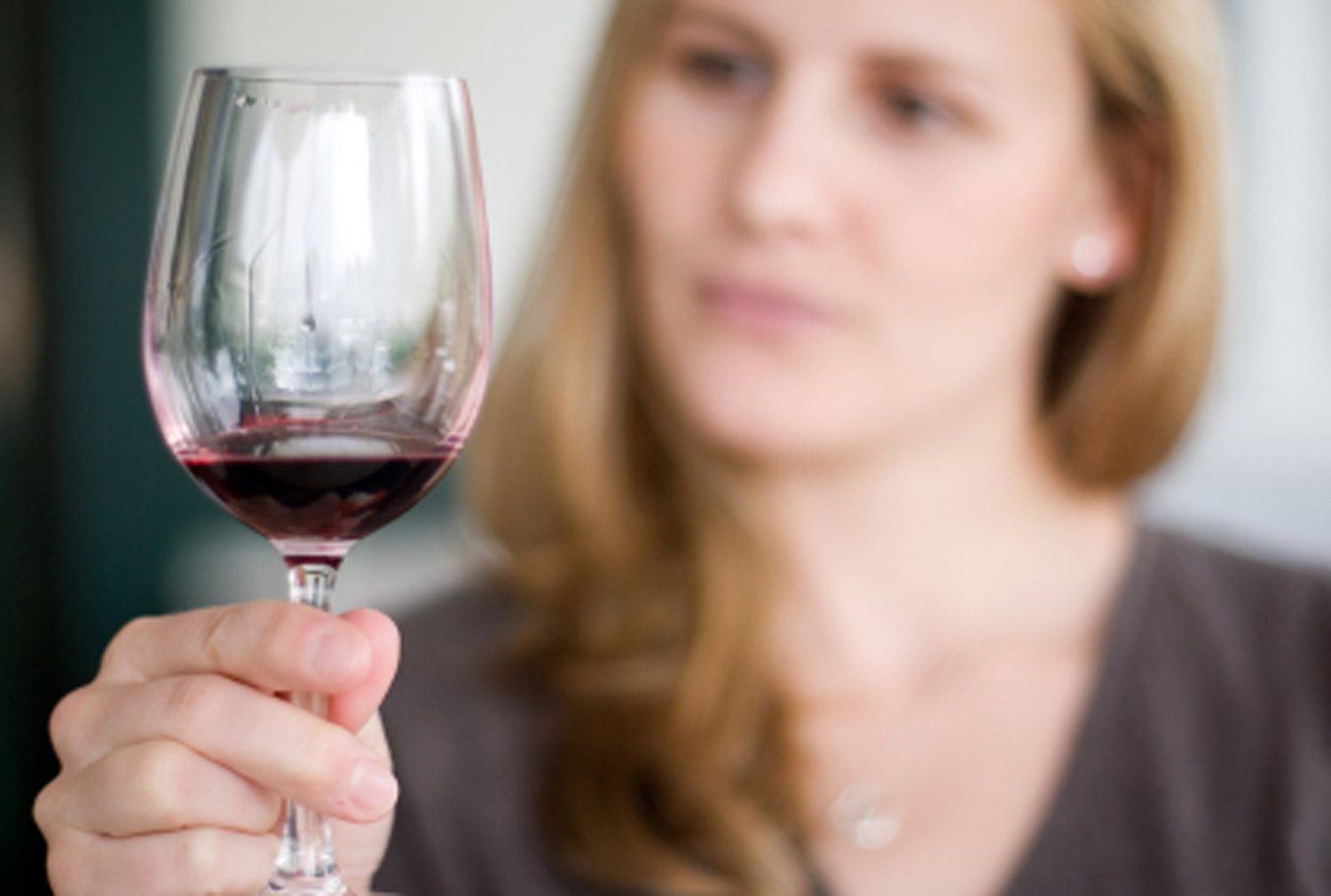 French Wine Demystified: Discover and Communicate Confidently About French Wine
Get a set of 7 modules released every week available on Facebook Live
For only $229.00 per student, you get one of the best skill-building gifts of experience. This course is great for wine lovers who want to become a connoisseur.
As part of Papillon Fairtrade's quest to bring Mali to the world, they have created a series of virtual tours, including both highlights and hidden gems, as well as four food and one art experience. The latter five are the combination of a video tutorial, recipes, and a package (shipped worldwide) with ingredients. The other tours are entirely virtual, and zero waste, giving access to the video tour.
All virtual tour and experiences sales give back to the people involved in Mali.
TRAINIAC APP
What is Trainiac? They're the leading individualized fitness platform that connects people with a vetted, certified personal trainer for virtual one-on-one coaching, custom weekly workouts, and comprehensive progress tracking to develop an effective routine that fits your lifestyle.
How does it work? Users are connected 1-on-1 with a personal trainer that will best suit their needs. While communicating via video, audio and text messaging, coaches will help their clients achieve long-term fitness habits by first establishing goals, constraints, likes and dislikes, and setting up their workout space. From there, coaches create a routine-based custom plan. For more information on how it works, visit here:
How much does it cost? $99.99 per month, with first month 50% off at $49.99. It offers a 30-day money-back guarantee.
It's available for purchase on the App Store.
Why is it better for the environment? As an in-your-pocket solution to fitness, Trainiac is not only a convenient option that's COVID-free; it doesn't require you to drive to a gym – thus, you're also helping to avoid carbon emissions. Besides, online personal trainers do not require specific workout equipment to be used (Trainers would just provide recommendations base on the available materials at home). This simple practice helps control manufacturing demands for workout equipment – which we saw a spike in at the beginning of the pandemic.
GetMyBoat, the #1 boat rental app, is also referred to as "Airbnb of Boats." By renting a boat that can be booked through the app, you can already visit 9,300 destinations.
Just this year, there are many exciting stories from our renters in their reviews talking about surprising their friends or spouse with a boat charter, fun experience of dinner cruises, cocktail cruises, sunset cruises, birthday parties, proposals, family gatherings, and even small business meeting up on the boat.
There's more than a classic boat rental experience on GetMyBoat as it also offers things like Jet Ski rentals, whale and dolphin watching trips, parasailing, scuba diving, snorkel excursions, and more. Wait, there's more! Holiday boat parades are happening in many cities in the southern/coastal US cities!
With GetMyBoat, you can easily search by your location and book a boat. Boating has stood out as a beloved activity this year. It's a fun way of isolation with your social bubble on-board, staying away from crowds.
Photography Courses
Give photography courses from ExpertPhotography, the most read photography education website!.
As a creative person, I'd like to pitch a unique and creative alternative to physical holiday gifts.
In 2020 especially, there's a shift from giving physical gifts to some other kind of gifts including experiences that people can try even from the safety of their own home.
We have seen an increasing demand for our online courses since March 2020. People can enrol in courses which are convenient anywhere, even from their home. It's much better when it comes to time flexibility.
We have courses for beginners and also for people who want to specialize in a certain photography genre. Our WOW Factor photography course is an absolute best seller because it invites the user on a 30-day creative photography challenge.
The course modules will walk you through 30 different "creative challenges", using everyday household items, easy-to-get or easy-to-make cheap props, and the camera you already own, meaning zero waste!
Creative projects such as spiral light photography, double exposure, light graffiti, macro, long exposure, photoelasticity (and much more!) will help you improve your skills combined with your artistic talents. There's nothing more exciting than using everyday household items and cheap props to create stunning images!
Filmed in a family home, you'll see exactly the kinds of amazing photos that can be captured without even having to leave the house.
A great gift can come in many forms, but a great experience will stay with you for life! That's why, this holiday season, you have to give the gift of a JAM experience! JAM provides hosted remote games and events that allow you to connect and play with others – anytime, anywhere!
Providing games such as trivia, musical bingo, scavenger hunts, escape rooms, and more, JAM connects work teams, friends, and family through play! Being able to connect remotely as a group enables individuals to experience so much of what we are missing these days. Great for holiday family reunions and gatherings, the entire family, young and old, can come together.
Work together to solve a scavenger hunt, break into teams for Snowy Escape Rooms or compete in "Survey Says" game show style! No matter what event or game, JAM can host it and help bring everyone together to play!
$180.00 for a year
So, this is the holiday season, and you are looking to get the best gift for your loved ones. What will you give? Instead of giving something generic, how about something unique!
This is where gifts of experience come into play. They have become a modern trend as well. And one of the best is an All-Access Subscription to masterclass.com.
It may be true that the recipient may have graduated years prior but the person still may have a passion for trends.
This gift will help you learn from the best of any fields you fancy. Since it is an all-access subscription you will be able to learn all the new trends that pick your fancy.
The best part is you can learn from the best in the fields like Gordon Ramsay, Samuel L. Jackson, Malcolm Gladwell, Aaron franklin, and more. So, this holiday season, gift it to your loved ones.
Conclusion
In giving presents for Christmas, it does not only limit to material things that we can afford to give to the person who is special to us but it also includes non-material things like experience and memories. Those material things that you give may draw a smile from their faces but we should think that if the person is important to us, we must try other ways to surprise or to make them feel that they are important and they are loved. Material things can be easily gone and replaced but those new memories and experiences that you created together cannot be replaced wherever he/she goes.
However, we must not think that giving gifts or showing love for the people that we love is only during the Christmas season. We can also turn normal days into special. Make the person feel that you love him or her for each day that will pass by picking a flower in the garden and giving it to her/him, by simply appreciating his or her effort and say "thank you" or "I love you". Also, the ideas above are created not only for holidays but also for normal days that you might want to turn into special. In the end, it is not about how much you give but more about how much love you give.