Female changemakers aren't always in the runway. Nor they always have to wear crowns. Nor they always appear on TV. Their faces aren't always on your social media feeds. Their names don't always have to be on beauty brands; or their bodies in clothing lines.
You're right, some of the most influential women are environmentalists—the warriors of the Earth. They are female changemakers in the environmental sector.
In the past decades, more and more women are seen in the limelight of sustainable living. They redefined what women are in the society by radiating the urgency of a greener and cleaner lifestyle. This is not an overstatement. In fact, their contributions in the sustainable living community are well-documented in the history.
Beyond social media influencers such as Lauren Singer, Bea Johnson, and Kondo, women are taking a lead towards making policies or organizing their communities to move towards sustainable development. These female changemakers also strive to solve climate injustices.
Despite this, why are environmental policies still disproportionally shaped by their male counterpart? First, let's tackle why a societal change towards environmental policies is a must.
The Need for Societal Changes towards Environmental Policies
Despite the "globality" of environmental issues and the large participation of women in solving ecological concerns, their contributions in policy-making process are limited and undervalued.
For instance, in the 1991 Bangladesh cyclone, the United Nations International Strategy for Disaster Reduction (UNISDR) reported that "of the 140,000 people who died, 90% were women." This tragedy was later on associated to the lack of support to women's interests and the exclusion of the sector to projects on water and social forestry.
Women are slowly transitioned to partake in policy making, however, their roles are still minimal. This practice need to strengthen and reach even the smallest levels.
Why is it urgent to get the feminine community involve in environmental policy making? Let's take a look at several factors.
Women are more likely environmental friendly than men, says a study.
Although environmental responsibilities are not gender-based, an ample amount of studies suggest that women are more inclined for environmental causes. If so, their perspective on issues such as climate change and global warming, may be relatively different than a male's standpoint.
With this regard, a study explains: "Female legislators make for different legislators than their male counterparts. One aspect of this lies in their role in shaping environmental policy. Women are disproportionately impacted by climate change and therefore will have a unique perspective and insight to offer."
Climate change impacts women the most.
In the Philippines, poverty and rapid population growth are critical factors that lead to destruction of forests and pollution of water and air. Women are more susceptible to poverty than men, thus, they feel the environmental impacts the most. This makes women take the crucial role in combating climate change and work for the protection of the environment and natural resources (ENR) and achieve sustainable development.
While this is true to the Philippines, it can also be observed in communities across Asia, Latin America and Africa.
To support this, an article regarding the making of the United Nation's 17 Sustainable Development Goals (SDG), stated: "…many countries' policy makers are developing domestic legislation that will help them reach environmental targets, from cutting carbon emissions to improving clean water and sanitation. But when it comes to environmental research and action, weighing the options to reach policy decisions relies on personal experience and perspective as well as facts and evidence, and gender plays a major role."
Women may also be agents of environmental degradation.
Due to their nature of activities and responsibilities, women become decisive environmental managers. Their day-to-day work involves practices that may have gigantic effect to the planet such as on collecting and buying food, doing laundry, tending for children, rising domestic animals, or gathering water. Their insights on their typical work may give a realistic approach to issues. In addition, their practices may strongly be influenced by the sustainable community as they feel inclusion in the environmental policy processes.
Women are undervalued in local environmental and social projects.
Given, women are now seen as assets on better environmental management. However, since these concerns are usually subjected to the local level, projects may be undermined. There is few to no guarantee at all on securing female participants in local projects. If there are women seen on some plans, they are not entirely involved in all of the procedures.
In some cases, women are welcomed in environmental projects on the local level. However, their contributions are not well-compensated, nor they receive the same benefits others are having. Worse, they may be expected to participate voluntarily. Control over resources should be strengthened, therefore. A place for women should be secured.
If women are excluded in the processes of environmental policies, failure can be expected. They are assets in creating sound strategies to combat global issues. Their voices and perspectives should be heard.
Indeed, gender equality in policy making is required to arrive at sound environmental policies. It should be practiced widely, not just be left printed on publications for eyes to read. All countries should welcome female changemakers in integral legislative and socio-political roles.
Female Changemakers and Policy-movers in Sustainable Living
Aside from their deeds, female changemakers and policy-movers themselves deserve public attention. They are the catalysts of change in the continuously shaping society we live in. They keep the balance between elements that govern the world, such as politics and environment.
Around the world, we gathered the most influential female changemakers who improved how the world revolves amid environmental and social issues.
Asian environmentalist leaders
Vandana Shiva
India has one of the most prominent and accomplished female changemakers in Asia – Vandana Shiva. Shiva is an award-winning physicist and social activist. She has been vocal against environmental exploitation by corporations such as Monsanto. She has worked on campaigns to prevent clear-cut logging and the construction of large dams. Her life's work and legacy is in her fight against global corporations that plunder the wealth of third world countries with nary a consent nor sharing of profits. She is the founder of the Research Foundation for Science, Technology, and Natural Resource Policy (RFSTN), an organization devoted to developing sustainable methods of agriculture since 1982.
Pacita Juan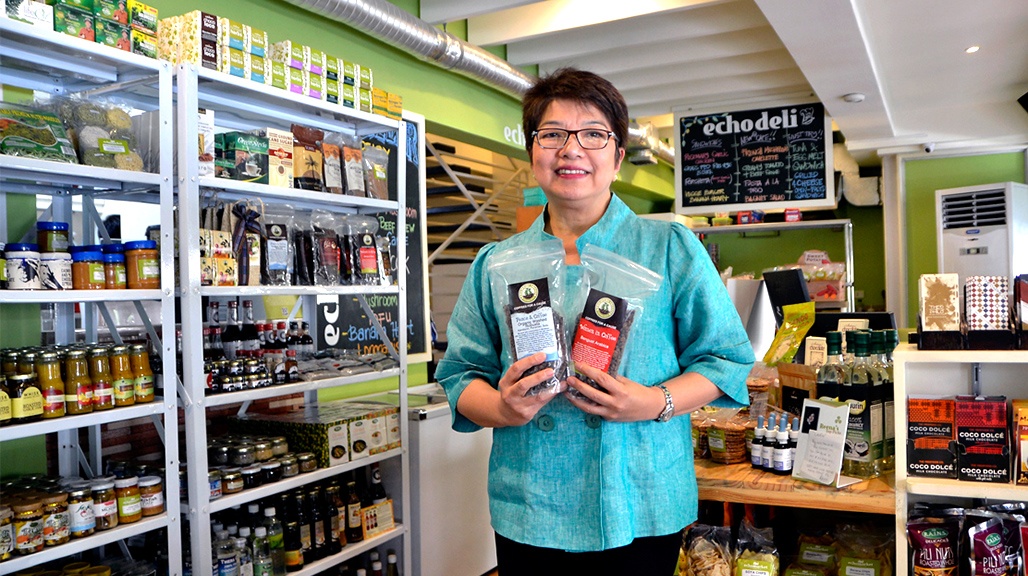 Most commonly known as Chit, Pacita is a social entrepreneur who bridged the gap between producers and consumers. She supports organic farming and the preservation of heritage foods, thus, become a true leader in the Philippine slow-food movement. She also serves as president and co-chair of the Philippine Coffee Board. Move over, she is the brain behind EchoStore, a sustainable lifestyle retailer.
This young eco-warrior from the Philippines envisions a clean sea habitat and well-preserved marine life through her Save Philippine Seas. She sees the distress of the ocean life through the construction of resorts and the wastes that goes to the sea. Thus in her project, she designed a series of program which include Shark Shelter Project on Malapascua Island, the Sea and Earth Advocates Camp for young people, and Earthducation.
Also a writer, Anna used her talent to promote information dissemination and environmental awareness. In fact, she authored a book entitled An Introduction to Climate Change for Filipinos. The book are accessible by grade-schoolers.
Laurel Chor
Based in Hong Kong, Laurel portrayed her love for photography and environment through capturing the natural beauty of Hong Kong. This aims were supported by the National Geographic Society, which enabled her to found the Hong Kong Explorers, an organization that "encourage people to explore and appreciate the city's wilderness by compiling a database of its flora and fauna."
Tessa Khan
Khan, who lives in northern Thailand is a human rights lawyer on climate change. She was inspired by The Hague District Court ruling in favor of the 900 Dutch citizens vs Netherlands to decrease its greenhouse gas emission. From that day on, she worked towards making the court a powerful tool to fight for the environment.
In 2018, Khan was awarded by the Climate Breakthrough Project for her Climate Litigation Network, an effort that uses law to increase national climate mitigation ambition.
Susan Chong
Chong is the owner and founder of Greenpac, a multimillion dollar company that provides eco-friendly packaging options to multinational corporations. Her efforts were appreciated by the industries as they awarder her collapsible and reusable pallet crate the WorldStar Packaging Award 2018.
Black Female Environmentalists
Rhiana Gunn-Wright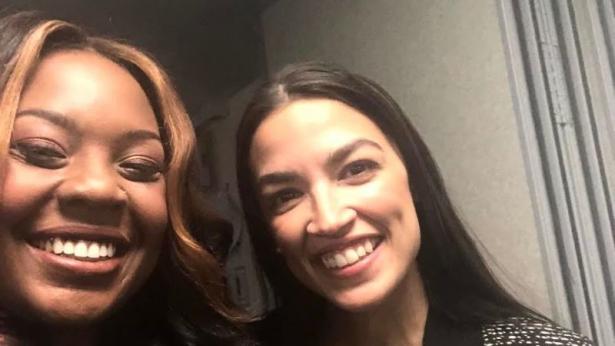 She is the policy director of New Concensus, an organization that is developing and promoting the Green New Deal, among other projects. She also worked with Alexandria Ocasio-Cortez on the creation of the Green New Deal which is a proposed package of United States legislation aiming at solving climate change and economic inequality.
Jeaninne Kayembe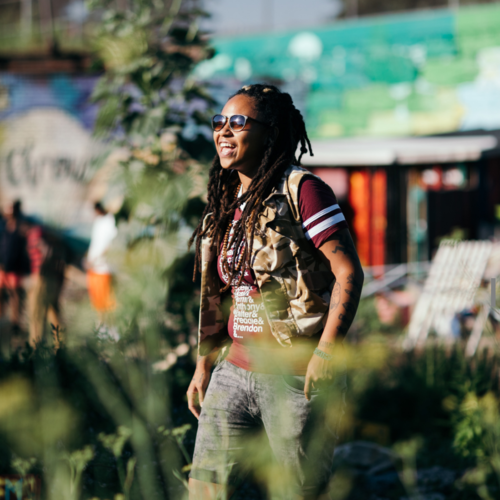 Kayembe is a women of art and passion. She excels in spoken word, painting, building, and music. On top of that, she is a farmer, creator, and co-executive director and co-founder of Philadelphia Urban Creators.
The Urban Creators was founded to bridge the gap between isolated communities. Furthermore, they are working in transforming a 2-acre garbage dump into a farm.
Savonala "Savi" Horne
As an Executive Director of Land Loss Prevention Project, Horne dedicated her life to the financially distressed and limited resource farmers and landowners in North Carolina. In the project, she looked into areas such as litigation, public policy, and promoting sustainable agriculture and environment to raise the bar of the farmers and landowners.
Rue Mapp
Rue is the founder of OutdoorAfro, a non-profitable organization that encourages people to reconnect to nature and their roots. She noticed that the history of black people are rooted in natural setting. Thus, with highly-trained national volunteer leadership team, they explored lands while inspiring communities to protect vulnerable lands.
Tanya Fields
Tanya's environmental advocacies are triggered by poverty. She realized that their economic conditions deprived them of food justice, and economic development. Thus, in 2019, she created the BLK ProjeK. This aims at creating good food movement and opening economic opportunities to young women of colors.
European Leaders in Sustainable Development
Rachel Kyte
Rachel is the chief executive officer of Sustainable Energy for All, helped CEOs and their companies redesign the way the source their energy. She figured out that it's possible to transition away from fossil fuels, thus, she used her vigor for it. During the 2019 UN Climate Change Summit, she even influenced the UN Secretary General to fasten the transition.
During her role as World Bank Group Vice President and Special Envoy for Climate Change, Rachel provided solutions to developing countries eager to address climate change but lacking the resources.
Greta Thunberg
Student activist Greta showed the world that caring for the Earth does not recognize age. This 16 year old Swedish environmentalists was remarked for challenging leaders with her powerful speech at the UN Climate Summit.
Greta was hailed the Time's Person of the Year in 2019, making her the youngest face on the elite magazine.
Jane Goodall
Jane Goodall is a British primatologist who works for years studying Chimpanzees and forest conservation. Even at her 90s, Jane continuously imparts awareness and education towards the environment. Herfindings and observation on chimpanzees made vital contributions in Science.
Laurence Tubiana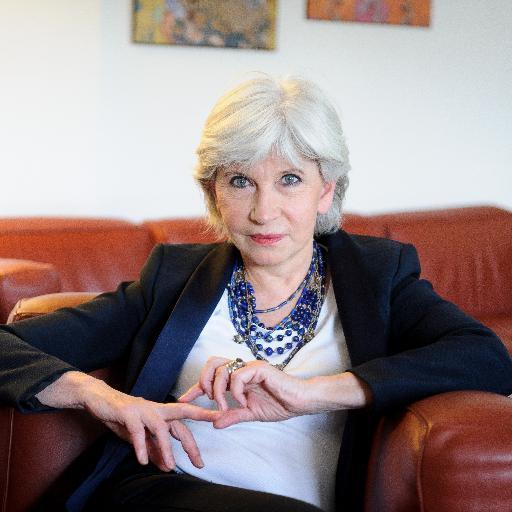 Tubiana is based in France and is the CEO of the European Climate Foundation (ECF). Her contributions as the French Ambassador for International Climate Negotiations led to the creation of Paris Agreement. She is now the administration's adviser on the country's High Council on Climate Change.
Maria Neira
Neira serves as the Public Health Director of the World Health Organization (WHO). Originated in Spain, Neira is ordinarily a physician. But her enthusiasm over environmental issues made her a key role in achieving international political recognition of the links between climate change and human health.
American Environmentalists
Julia "Butterfly" Hill
Julia is best known for living two years in the branches of an ancient redwood tree. She did this to keep the loggers from cutting it down. Her personal connection with the trees made her dedicate her life for the environment. She even calls the tree "Luna." This incident was all over the news and many applauded her for her bravery. Today, she is still actively participating in many social and environmental causes.
Kate Marvel
Kate Marvel is a climate scientist and writer based in New York City. Kate is currently connected at NASA Goddard Institute for Space Studies as an Associate Research Scientist. She is also working at Columbia Engineering's Department of Applied Physics and Mathematics. Regularly, she writes for Scientific American in her column "Hot Planet."
Dr. Maria Caffrey
Scientist and whistleblower Maria Caffrey stands against a climate negating administration. She was assigned at a funded project, National Park Service (NPS), and had designed to estimate future sea levels and storm surges at coastal national parks based on different levels of greenhouse gas emissions. She was told that the inputs on the report were edited after a delay in reporting it. She courageously requested that the report be retained to its original form, or that it be released without climate references or her name be deleted from the authors.
Alexandria Ocasio-Cortez
Alexandria Ocasio-Cortez is the youngest congresswoman to have been elected to congress in the United States. Her platforms mainly focuses on social and environmental issues. And as a millennial, she immediately gained support. She is famous working and promoting the Green New Deal in the U.S.
Frances Beinecke
Frances Beinecke is an environmentalist and politician. From 2006 to 2015, she served as the president of the Natural Resources Defense Council (NRDC). In total, she worked for more than 30 years in NRDC. During her days in the institution, Frances was very active in participating for water and coastal programs, fighting to protect marine ecosystems from offshore oil and gas development and advocating for sound coastal land use.
As a leader, Frances led her group to curb global warming, develop a clean energy future, revive oceans, and save endangered wild places.
Native Activists
Artemisa Xakriabá
As young as 19, Artemisa of the Brazil's Xakriabá tribe, become the face of South American and East Asian indigenous youth groups to represent their cause at youth climate strikes. She was first spotted in the first Indigenous Women's March in Brasilia to protest Bolsonaro's anti-environment and anti-indigenous policies. Then on, she became active in her environmental campaigns. She said that she can be a young female environmental activists, even if she's a member of an indigenous group.
Nirupabai
This woman from the target indigenous Adivasi communities, was a victim of oppression. Their home was bulldozed for coal expansion in India. They lost all their things. Because of this, she courageously used whatever resources left of her to make these companies pay. She have gone to the company offices, asked for help, and spoken at environmental hearings. She never stopped until her voice reached the ears of the oppressors.
Lucy Mulenkei
Lucy is from the Maasai tribe in Kenya. She is the Executive Director of the Indigenous Information Network (IIN) in their country and is also working as a chairperson and coordinator of the African Indigenous Women Organization in the East African Region for the past several years. Lucy is a broadcast journalist and uses the platform to discuss environmental issues.
Bettina Cruz
Bettina worked with the Assembly of Indigenous Peoples of the Isthmus of Tahuntepec since 2007. This organization is protecting indigenous lands against wind-powered energy project. Because of her efforts, she was put to jail, physically abused and received multiple death threats. Despite this, she continues to fight for their land and for Earth.
Berta Caceres
Berta is the leader of National Council of Popular and Indigenous Organizations of Honduras. This organization is an indigenous activist group which protects the lands for Lenca and rights to clear water. The organization received the 2015 Goldman Environmental Prize, the most prestigious award for environment.
Latin American Environmentalists
Christiana Figueres
Christiana Figueres, a diplomat from Costa Rica, is a woman of diplomacy. She emerged in a family of public servants, thus, developed a love for service at an early age. She made vital contributions as an environmentalist policy-maker when appointed as new Executive Secretary of the United Nations Framework Convention on Climate Change, starting her first term in July 2010.
Even though Christiana had to spearhead the group after COP15 climate change conference in Copenhagen failed, she did it with optimism anyway. This reaped promising results. Today, she authors a book which focuses on combating climate change.
Patricia Espinosa
Patricia Espinosa is the executive secretary of the United Nations Framework Convention on Climate Change in 2016. She was given the key role of designing implementation processes of the Paris Agreement. Today, she still safeguards the implementation of the Paris Agreement from 2020 onwards.
Maxima Acuña de Chaupe
A Goldman Prize Winner, Chaupe never gave miners the opportunity to defeat her. She was admired for her bravery when she refused to sell her 60-acre plot of land to the biggest gold-mining project in South America. Goldman Prize is the world's most prestigious environmental award, and Chaupe have secured it for defending her farm.
Yolanda Garcia Luango
Yolanda witnessed the terror brought by herbicides used in the lush Columbian rainforest. This was executed as part of the United States' War on Drugs. However, the toxic chemicals from the herbicides extremely crippled millions of Columbians. To help her people, Yolanda used funds from her organization, Global Greengrants Fund, to aid the affected citizens. Later on, the Columbian government swore to end the campaign.
Elizabeth Yeampierre
Elizabeth is one of the pioneers in the environmental movement. As a Puerto Rican attorney, she fought on behalf of her people and land. She is a leader of various organizations such as the Climate Justice Alliance and Building Equity & Alignment for Impact.
Elizabeth is the force behind the People's Climate March in 2014. Because of her zeal, she was appointed Latina chair to the EPA's National Environmental Justice Advisory Council.
Conclusion
Women are oftentimes compelled to follow norms, even if it does not holistically represent their capabilities and visions. They are dictated to fall behind the back of their male counterparts – to silence up; to cripple along with their dreams.
But seeing women take initiative at their respective fields, and use their ways to tap the world, gives more than just hope. It gives courage.
Today, enjoy the liberty to stand alongside men in every eco-battles. If not, take the lead. Be a female changemaker.