De Novo. Who knew lint brushes can be zero waste?
When it comes to being a pet parent, cleaning up pet hair in a sustainable way is a necessity.
Inconveniences have always been in the limelight to bring an extra level of stress and anger within us. Perhaps, it can be in a form of conflict between time with your partner, it can be in a form of objects that brings so much inconvenience towards the people, or perhaps just the tiniest things on Earth can bring so much inconvenience?
Have I mentioned inconvenience more than once? Oh, there we go again! Apologies. I just can't help but feel uncanny towards a certain level of inconvenience in life. I mean, we all want to live free of inconvenience, right? Living smoothly as the waters in the river would go if the weather is on the bright side, or how birds would swiftly glide on air without barriers stopping them from flying freely, right?
This is because similar to my point earlier, that inconvenience can miraculously bring out different levels of stress and anger. Who doesn't get irritated if the services in your local bank are not at their finest or driving home after 8hrs of work then suddenly receives a message from your mother to grab Poppeye's before going home, yet you are already a couple of blocks away from home? Or should I tell you that little fur from your loving pets at home sticking on to your favorite shirt? How about a couple of lint found sitting pretty on your sofa and you're having a hard time removing them? INCONVENIENCE!!
Well, well, well. Seems like you clicked on the right blog for a happier life – free of lint to be exact. We are not focusing on the big inconvenience because we're all pro at handling them. But, lint? I bet it caused you more stress than your dog's poop.
De Novo's Lint Brush is here to save the day!!! I bet you went over different solutions on how to end your misery with lint but still can't find the right remover. But for starters, right before I flex De Novo's Lint Brush, let us first talk about lint. Don't worry, this won't take long.
What is lint?
According to Domex Appliances Services, "Lint comes from fabric fibres that shed from clothes and other garments that we wash or dry." Its common culprits would cotton, linen, and wool – especially after washing and drying them. However, there are also other causes of its buildup fibers.
Now, why was it formed? Friction! Fabric fibers are caused simply by the result of wearing clothes which causes friction and sheds these tiny fibers after washing and drying them and eventually buildups into lint along with the others.
You might be asking why this is such a big deal for others, but having to wear your favorite blouse on a fancy evening dinner with your partner but was ruined due to a couple of lint visible, despite its size, causes inconvenience towards its wearer. Trust me, it's not pretty to look at. Or simply sitting on your couch but has to address all your pet's hairs sticking on your pants and shirt can be incredibly stressful.
Fret no more because we have De Novo to run to whenever we get problems like these.
What is De Novo?
De Novo is a small family-run business offering sustainable solutions for lint issues. Their name comes from the Latin adverb which means to mutate or to renew. Something that is really apt for a company that offers reusable for the global public. They are located in Florida, USA.
They aim to offer the best lint brush that cleans itself. They put innovation and sleek style at the forefront of their production strategy. Each lint brush is designed with electrostatic micro-bristles. So all lint, hair, and fuzz get attached to the roller. This makes cleaning up after your furry friends easy as 1-2-3! Plus, no more need for disposable sticky sheets and refills because all De Novo™ lint brushes are limitlessly reusable.
Its collection of reusable lint brushes include:
You can also take advantage of De Novo's unique social advocacy. They operate with full manufacturer responsibility on recycling their products, for instance. You can upgrade your current lint brushes and set them back to De Novo for partial store credit. And above all, they are a social enterprise that donates lint brushes to animal shelters and foster programs in America.
Benefits of De Novo Lint Brush
Reusable
De Novo Lint Brushes are sustainable. They offer great value for the money. As practical and logical human beings, all of us want to purchase appliances, clothes, and other stuff needed in our day-to-day living that is long-lasting and pretty. And when I say it is long-lasting, De Novo Lint Brushes are the epitome of long-lasting in the sense that their products are reusable.
Since I got my De Novo Back to Basics Lint Brush with Wooden Handle, cleaning up pet hair and other lint on my clothes, furniture, and all flat surfaces are no longer as stressful as the chore originally was.
Then I also worry no more in terms of purchasing batteries to charge any removers nor constantly purchasing adhesives that you would put on your sofas and clothes in hopes of completely removing lint and other stuff with it. Because De Novo Lint Brushes are reusable. I no longer stress about replacing it right after use because it can be used for as long as I need it, as I maintain it well. I realized as I used the Lint Brush that I no longer have to constantly throw away money for necessary cleaning materials for clothes. This has definitely saved me time and money.
Non-toxic
De Novo Lint Brushes offer eco-friendly products. Take for example their De Novo Back-to-Basics Lint Brush with Wooden Handle. Back-to-Basics indeed. As it is reusable, it doesn't harm the environment. Hence, it is also not harmful to both the owners and their pets. With no sticky sheets that are usually made of plastic, you clean up pet hair and avoid trash that can pollute nature.
Easy to Use
De Novo Lint Brushes are always ready to use and effortless to clean up. It radiates convenience in its reusability and compact design. It is big enough to clean what needs to be cleaned within seconds. Plus it has 2 sides which save you more time to clean off a couch without constantly replacing it. It works efficiently to clean flat surfaces such as couches.
It cleans itself – just re-insert it in its container to take off the lint. Then it's good to use again! Lint scraps will be pushed below the base. To remove the lint and furs, just unscrew the bottom part, throw the crumbs on the right trash and you can start again within seconds!
Sleek and Stylish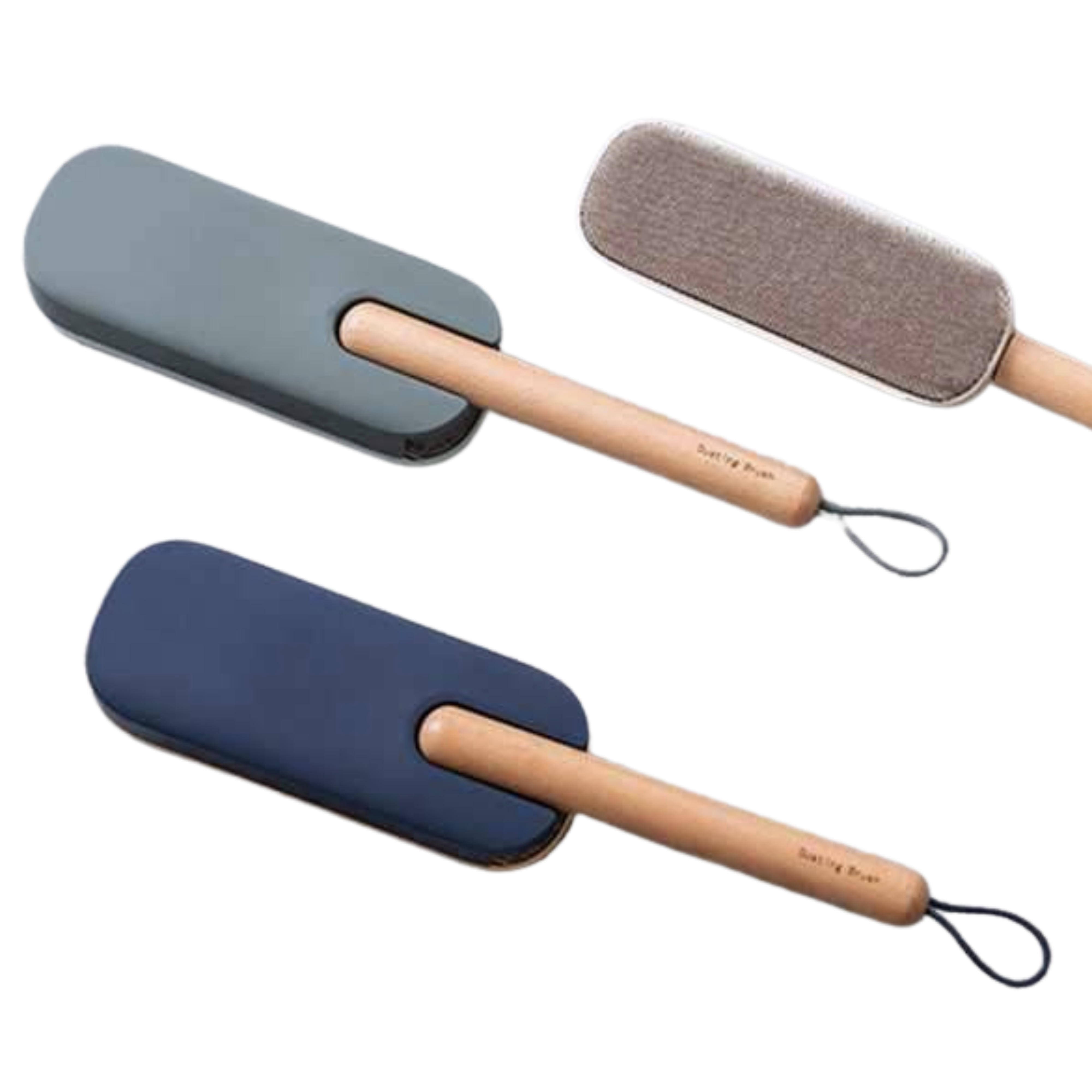 Every De Novo Lint Brush is light and compact. Each is so stylish that when you use it to clean up lint, it looks so good. Unlike other lint brushes that are ugly and bulky, De Novo's self-cleaning brushes blend nicely with your decor.
Topnotch Quality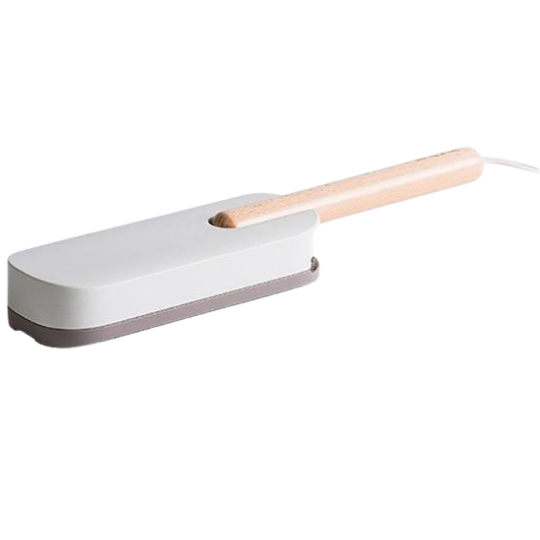 De Novo Lint Brushes are equipped with electrostatic micro-bristles so that the lint and other tiny crumbs will be attached fully to the brush like a magnet. They also offer brushers that are self-cleaning, So you can really help the environment in terms of waste – less trash to discard.
Conclusion
Indeed, De Novo Lint Brushes are in for the style and not just the quality. It doesn't compromise style. Instead, it complements the quality. Hence, whenever you'd like to just put it on the table of your living area, it will not be an eyesore given that it is pretty to look at. I mean, take a look at those pastel colors, aren't they the best?
What are you waiting for? Check out De Novo Lint Brushes. They have different styles ready for your taste. And for those fur parents out there, this is the solution that you are looking for. Again, its quality does not compromise the style. Instead, it complements it best.
Free yourself from the inconvenience and danger of lint and purchase De Novo Lint Brushes. You clean up pet hair effortlessly with less waste. Grab your De Novo Self-cleaning Brushes and Rollers for 25% off with the coupon code "GOZEROWASTE".