Hemp is one of the most trending natural products right now. Not just because they are great for improving human health, but because they are eco-friendly than other similar crops. Hemp-made products can be helpful if you want to go zero waste.
One of the ways that hemp integrates itself through sustainability is organic cannabis supplements and health items. A fine company to support the sustainable cannabis industry is Ananda Hemp.
Ecofibre Ltd., one of the world's biggest and leading hemp farming enterprises, owns Ananda Hemp. Ananda Hemp nurtures Ecofibre seeds in Kentucky's excellent soils with the support of local eighth-generation farmers.
Dr. Alex Capano, the first person to acquire a Ph. D. in cannabis studies, works as the company's Chief Science Officer. In medical research and studies, she serves as Ananda Hemp's primary investigator. By employing this hands-on technique, the company gives a true seed-to-shelf experience to the customers, ensuring the quality of the product.
I interviewed Tyler Sewell, a professional working at Ananda Hemp. He talks about the different types of CBD and how Ananda Hemp produces several health products made of cannabis. He discusses their sustainable production. And he shares the benefits of consuming CBD products in conjunction with an ecologically loving mindset.
What is CBD?
Hemp and marijuana are both Cannabis. Cannabis Sativa L. is simply the botanical name for the plant, of which hemp and marijuana are two different types.
Imagine someone asking the difference between Unleaded, Premium Unleaded, and gasoline. This is similar – hemp has a much lower cannabinoid content, and usually little to no THC (legally THC levels must be below .3% to be considered hemp) – and it also has a variety of applications, such as textiles, biofuels, food, rope, clothing, cosmetics, paper, plastics, and building materials.
Marijuana is a slang term that generally refers to high-potency cannabis, most often with a large percentage of THC. CBD products made from marijuana remain federally illegal; Ananda Hemp uses our own hemp to produce the CBD in our products.
What is Ananda Hemp?
Ananda Hemp offers high-quality and federally compliant products made with full-spectrum CBD oil extracted from 100% Kentucky-grown hemp. We cultivate every plant that goes into our high-end CBD products with organic farming practices. Additionally, all of our formulas are third-party laboratory quality-tested and guaranteed free of contaminants like heavy metals, pesticides, and mold.
We use a highly effective ethanol extraction technique that allows us to pull an array of cannabinoids and hundreds of bioactive phytonutrients from the hemp – resulting in a potent CBD Oil that is truly deserving of the title 'full-spectrum.'
What made you start this CBD company?
There was a need in the marketplace for true full-spectrum, clean, and lab-tested CBD.
How does Ananda Hemp produce its hemp products?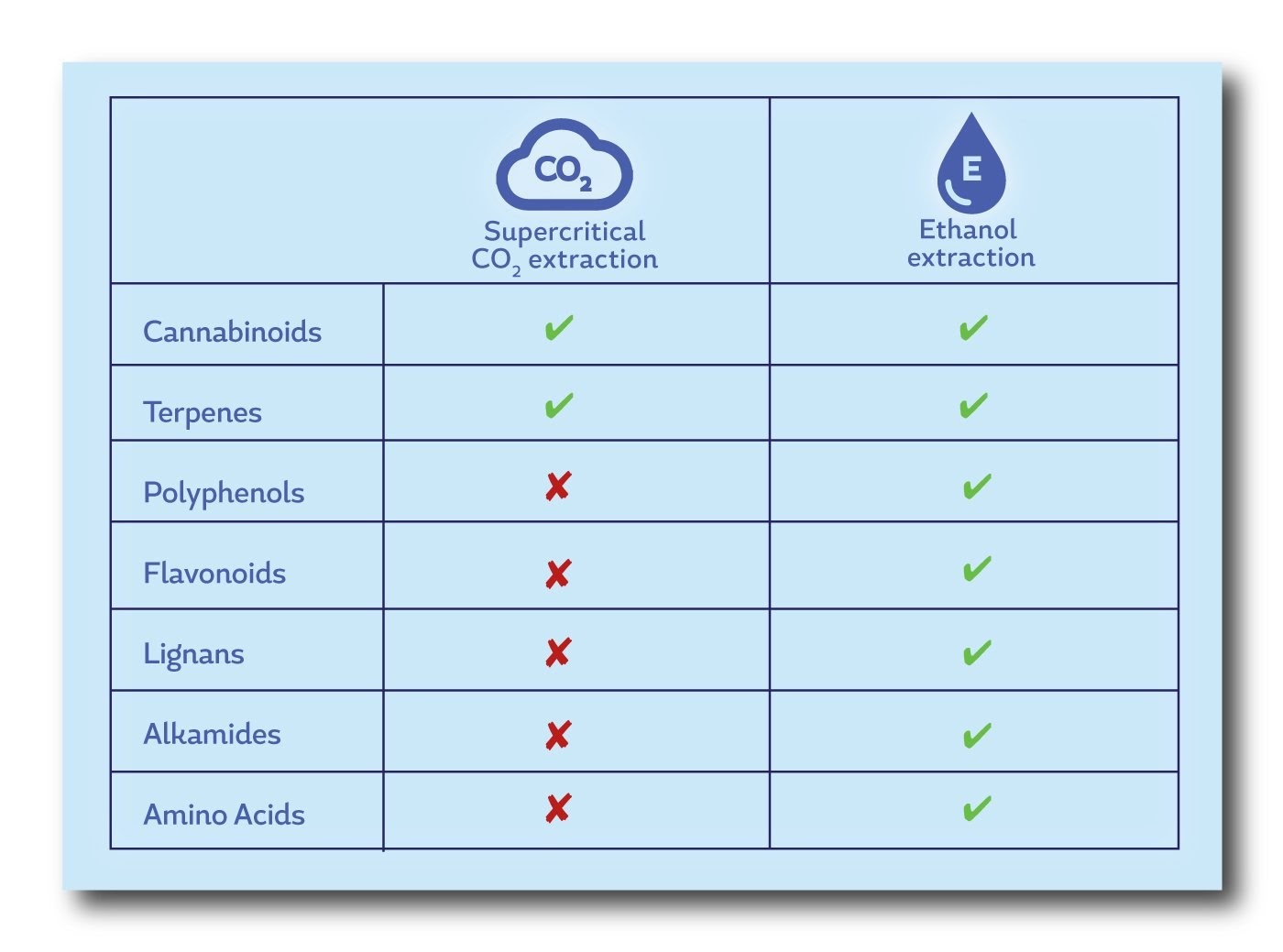 Ananda Hemp touts complete vertical integration – total control from seed to shelf. Our parent company Ecofibre owns the largest private cannabis seed bank in the world, giving us a premium selection of the best hemp genetics. Our farmers grow the hemp in Kentucky with organic growing practices, and we are Certified Glyphosate Free – with Certificates of Analysis published alongside every batch. We are proud to use ethanol extraction (vs. supercritical CO2) to create one of the industry's only true Full Spectrum CBD products.
What are Ananda Hemp's best selling products?
600mg Full Spectrum CBD Oil
Topical CBD Salve
Ananda Pets
Bliss Intimate Oil
What items do you recommend for a beginner?
For beginners, we recommend taking our product quiz. Alternatively, the 300mg Full Spectrum (our most modest concentration) Tincture is a good place to start.
Pros and Cons of consuming Ananda Hemp CBD products
CBD oil may have a wide range of health advantages. CBD and other cannabinoids influence the mind and body in a variety of ways, including via interaction with the endocannabinoid system.
This is for the beginners:
Pros
Gives you confidence when speaking in front of many people. 3 hours before such a simulated speaking in the public test, 57 males were given either one placebo or CBD Oil. The investigators concluded that CBD significantly removed public speaking anxiety, most likely via regulating nervous system activity.
CBD may help to alleviate chemotherapy-induced nausea and vomiting, which are two of the most common side effects.
CBD Oil has a number of potential skin medical benefits, one of which is the reduction or balance of sebum (oil) production. Many persistent skin conditions are caused by excessive sebum production.
CBD has been shown in clinical investigations to have antioxidant activity that is more effective than either Vitamin C or Vitamin E.
CBD is generally well tolerated and considered safe, however, it can have negative side effects on a tiny percentage of people. The following are some of the side effects that have been reported in studies:
Cons
Mood swings, appetite shifts, and weight gain
Tiredness
Nervousness
Stools that are too loose
Dizziness
Mouth is parched
stomach ache
Vomiting
What is it used for?
Because CBD, or cannabidiol, is present in Ananda hemp products, they provide such a variety of health benefits. CBD is a potent endocannabinoid that really can help with a variety of health conditions.
Some of the advantages include:
• Anxiety reduction
• Better sleep
• Relieves chronic pain
• Aids in the treatment of arthritis
• Enhancement of mood
What are your plans for Ananda Hemp in the future?
To continue providing people the highest quality and cleanest CBD on the market.
How do you practice sustainability in your business?
We have the industry's first and only LEED Platinum+ Certified Extraction facility, less than 20 miles from where our hemp is organically grown. Gummies are packaged in biodegradable packing, tinctures in recyclable glass, and softgels and salve in recyclable plastic.
Should people consider consuming CBD products?
Absolutely, especially those with pain, anxiety, or sleep issues. Clinical Endocannabinoid Deficiency is a real thing.
Conclusion
Ananda Hemp is a well-known hemp business. For the most part, CBD Oil is safe to take regularly. CBD has almost no chance of becoming addictive.
They farm their hemp plants using a home-grown method, and the FFDCA has certified them. If you request a copy of their Certificate of Analysis (CoA), the company will send you the whole of their lab results detailing the amount of CBD in each of their items.